One of the things I am thankful for is that my kids have seemed to inherit my love for reading.  Their day would not be complete without reading a book.  When I'm laden with housework, they get books from the shelf and content themselves with just browsing the pictures. 
One of their favorites is The Very Hungry Caterpillar by Eric Carle.  We've read it so many times that Ate Jade can already tell the story all by herself.  She can't really read the words yet but she already knows the story by heart. Here she is reading the book to little Jakei: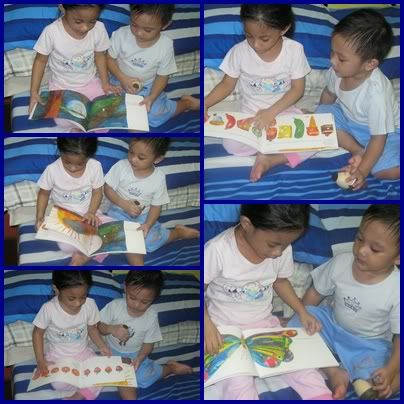 Since they love the book so much, we also used it as a theme for one of our PLAYhouse preSCHOOL sessions.
It may get crazy at times having two toddlers in the house but seeing them work, play and learn together more than makes up for it.