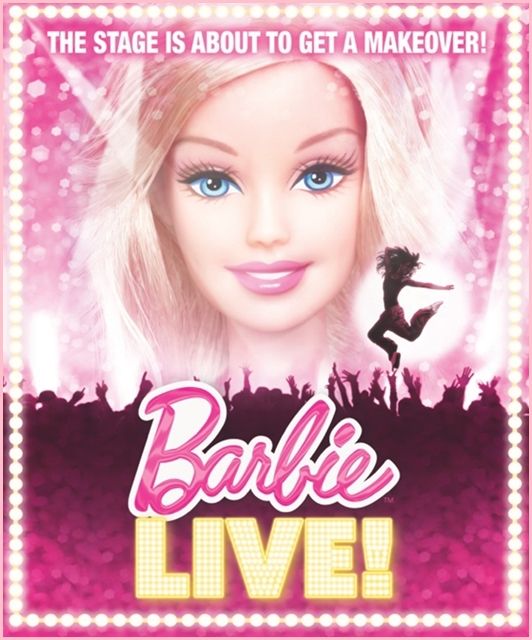 Give your little princesses one of the best Christmas gifts they'll ever receive by taking them to see BARBIE LIVE! this December!  Barbie dolls are the most popular items in girls' wish lists, so I'm sure – definitely, positively, absolutely sure – that your little girls(even mommies *wink*) would be thrilled – totally ecstatic – to see Barbie, Ken and their friends sing and dance live on stage! Don't you just wish it's December already?!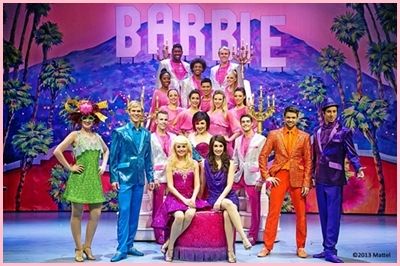 BARBIE LIVE! Show Schedule

Dec. 11 (Wed) – 11AM, 3PM
Dec. 12 (Thu) – 3PM, 7PM
Dec. 13 (Fri) – 3PM, 7PM
Dec. 14 (Sat) – 11AM, 3PM, 7PM
Dec. 15 (Sun) – 11AM, 3PM
There will be only 11 performances at the Mall of Asia Arena from December 11-15, 2013 so better get your tickets now before they run out.  Another fabulous reason to buy your tickets early is that you get to SAVE 20% on tickets if you buy them before September 15!
EARLY BIRD PROMO:

Book early and enjoy 20% discount on Barbie Live tickets.
Offer is valid from August 5, 2013 to September 15, 2013 only.
Valid for purchase of multiple tickets.
Valid on all show schedules and seat categories:

| | | |
| --- | --- | --- |
| Seat Category | Regular Ticket Price | 20% OFF |
| Front Row | P 3400 | P 2,720 |
| VIP | P 2970 | P 2,376 |
| Patron | P 2650 | P 2,120 |
| Lower Box Center | P 1910 | P 1,528 |
| Lower Box Sides | P 1590 | P 1,272 |
| Upper Box Center | P 1170 | P 936 |
| Upper Box Sides | P 850 | P 680 |

The offer is non-negotiable and not convertible to cash.
Discount can be availed in all SM TICKETS outlets and online purchases at www.smtickets.com.
Discounted ticket is valid only for the Event, Seat Section, Date & Time for which it was issued and cannot be refunded, exchanged or replaced if lost, stolen or otherwise destroyed.

Per DTI-NCR Permit No. 8694 Series of 2013.

 
For the nth time, BUY YOUR TICKETS NOW! Re-live your childhood with your little girls as you watch familiar scenes from Swan Lake, Princess and the Popstar, and Mariposa & the Fairy Princess come to life on stage.   GO BUY TICKETS NOW! 😉
###
Press Release
 All New Barbie™Musical Comes To Manila
As an entertainment powerhouse, the Barbie®brand has been bringing fans of all ages engaging content for decades. Now, in collaboration with EMS Entertainment, Barbie will bring fans a new opportunity to sing and dance with the introduction of an all-new musical, Barbie™ LIVE! Barbie LIVE!is an engaging production featuring contemporary music with empowering lyrics, energetic choreography and a modern storyline that will appeal to fans of all ages. Barbie LIVE! will make its debut this September in Singapore and will travel Asia through 2014. In Manila, the show will be staged at the Mall of Asia Arena from December 11-15, 2013 with 11 performances only.
EMS Entertainment, leading global creator of high-quality interactive exhibitions, family entertainment and live stage productions, received the global touring rights to Barbie Live! from Mattel in 2012 and has been working for the past 18 months to bring this vision to reality.
"Together with Mattel we have put an incredibly talented team together which created an unforgettable show for Barbie fans around the world," says Christoph Rahofer, President and CEO of EMS Entertainment. "Barbie LIVE!will give fans the opportunity to engage with the  Barbie brand while spending time with their families and friends making memories that will last beyond the stage."
From captivating and glamorous costumes, to spectacular lighting and set designs, Barbie LIVE! will deliver fans a one-of-a-kind production experience featuring the world's favorite doll – Barbie!
"Barbie LIVE!will delight generations of Barbie fans and will leave the audience feeling entertained and inspired," said Lori Pantel, Vice President, Barbie Global Marketing. "EMS Entertainment has brought together an experienced, industry-leading creative team and brilliant cast to bring this fantastic story to life in a fun and magical way."
With a talented cast of 19 singers and dancers, dazzling costumes, energetic songs and awe-inspiring sets, Barbie LIVE!is a must-see for musical fans of all ages.
Tickets for Barbie™ LIVE! will go on sale on August 5, 2013 and will be available in all SM TICKETS outlets located in all SM Cinema ticket booths. Book early and enjoy 20% discount on tickets valid until September 15, 2013 only. For schedule and ticket information, visit www.smtickets.com or call 470 2222.
Barbie™ LIVE!is promoted in the Philippines by HappyJunior Productions in cooperation with Mall of Asia Arena. For more information about the show, call (02) 470 6956 or (02) 668 9535.
About Barbie LIVE!
Barbie LIVE!is set on a Hollywood sound stage and follows Barbie and her best friend / co-star Teresa on the set of their new movie. When Teresa starts to doubt herself and her theatrical abilities, Barbie leverages lessons from her pasttaught in her popular DVD's –  Swan Lake, Princess and the Popstar, and Mariposa & Fairy Princess to teach Teresa (and the audience)to be confident, believe in yourself and embrace the power of friendship.  Barbie LIVE!features recognizable popular songs from the animated Mattel hit movies, as well as new music from distinguished producer, Robbie Roth.
About the Barbie LIVE! Creative Team:
Director and Choreographer, Kobi Rozenfeld, brings his reputation and global experience as one of the world's most innovative choreographers and creative expertise to Barbie LIVE! From Beyoncé to Britney Spears, Rozenfeld brings a tangible energy and unique style to the stage.
Rozenfeld's associate choreographer and assistant director, Kelly Allen has also contributed her performance style and skill to the production. As a respected & accomplished artist in the US, Allen performs and assists  Rozenfeld and the multi-Emmy Award winning Marguerite Derricks, as well as Jennifer Hamilton, Alex Little, JT Horenstein, Chucky Klapow, Zach Woodlee.
The creative team also includes: Author/Scriptwriter Diane Rodriguez (Obie Award winning multi-disciplinary theatre artist), Scenic Design by award-winning Stanley A. Meyer (Broadway set designer for Beauty and the Beast), Broadway Musical Director and Composer, Robbie Roth (Composer and music director for Flashdance); Award-winning Lighting Designer Jesse Blevins and Peter Morse (Lighting designer for New Kids on the Block, Lenny Kravitz, Barbara Streisand, Michael Jackson and many more); Costume Design by AviadArik Herman (Designer for Miss Universe events); Sound Design by Kai Harada.
About Mattel:
Mattel, Inc. (NASDAQ:MAT) (www.mattel.com) is the worldwide leader in the design, manufacture and marketing of toys and family products. The Mattel family is comprised of such best-selling brands as Barbie®, the most popular fashion doll ever introduced, Hot Wheels®, Matchbox®, American Girl®, Radica® and  Hot Wheels® RC, as well as Fisher-Price® brands, including Thomas & Friends®, Little People®, Power Wheels® and a wide array of entertainment-inspired toy lines. In 2012, Mattel was named as one of FORTUNE Magazine's "100 Best Companies to Work For" for the fifth year in a row. Mattel also is ranked among Corporate Responsibility Magazine's "100 Best Corporate Citizens." With worldwide headquarters in El Segundo, Calif., Mattel employs approximately 28,000 people in 43 countries and territories and sells products in more than 150 nations. At Mattel, we are "Creating the Future of Play." Follow Mattel on Facebook: www.facebook.com/mattel
About EMS:
EMS is the leading global creator of world-renowned interactive exhibitions, family entertainment and live stage productions. Each year, millions of people experience EMS productions throughout Europe, North America, Asia Pacific and Latin America. The EMS portfolio includes Barbie™: The Dreamhouse Experience, CSI: The Experience®, Star Trek™: The Exhibition, Leonardo DaVinci – Man | Inventor | Genius, Terracotta Army, Dinosours – LIVE!, 1000 years of INCA gold and many more through partnerships with Mattel, CBS, 20th Century Fox and others. www.ems-entertainment.com.
BARBIE and associated trademarks and trade dress are owned by, and used under license from, Mattel, Inc.  ©2013  Mattel.  All Rights Reserved.