Last July, the little kids had their Sports Day in school. Parents were invited and also participated in the games. Now I'm not really the sporty type and have always been afraid to trip or fall and get bruised. I did want to encourage the kids to participate in sports activities so I had to set an example by joining a couple of games. Oh yes, I ran and crawled AND got bruised. 😛  I didn't mind it much though coz I got to see my kids have fun!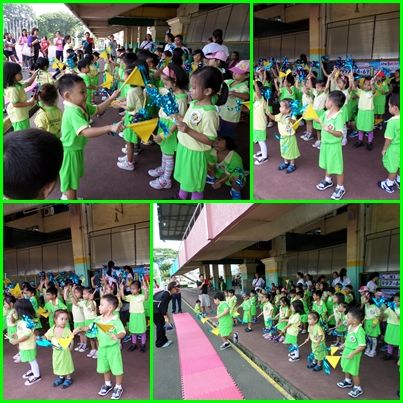 What made the day very memorable though was seeing my little boy perform with his classmates during the cheer dance. For the first time since he went to school last year, he actually participated in a school program!  I'm glad I was able to get it on video. 🙂
Watch my two little ones in action!