Weekends are always best spent discovering new things with your loved ones.  Two weekends ago, little Jade discovered how pots are made and, with little Jakei, discovered that calamansi came from small trees.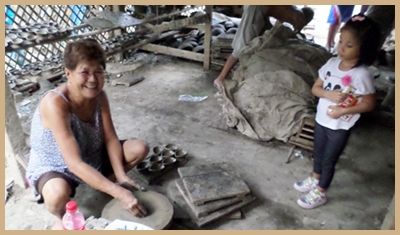 An unplanned trip to Calumpit, Bulacan led us to a small pottery shop where we met Nanay Charing.  At 72, she is still hand-crafting pots used in jewellery making.  We found her sitting on a small stool with hands all muddy from the clay she was turning into small melting pots.  When asked why she was still working at her age, she nonchalantly answered that they had a big order to fill and she had to help make the pots.  It's amazing how she can still handcraft up to 500 of these small pots in one day!  We did tell her that how amazed we were that she could still work all day.  She replied with, "Ganyan talaga, pag banat sa trabaho."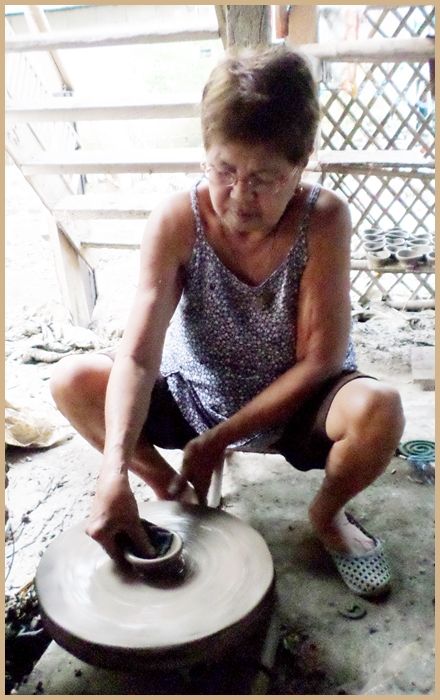 It turns out that she was the owner of this backyard pottery shop which she started in 1997.  She had been working in another pottery shop for more than a decade when she and her husband raised enough funds to start their own.  Now, their small shop supplies melting pots to most of the jewellers in Bulacan.  Her story is testament that hard work really pays off.
We went home with a bagful of clay for my Dad's experiment, with a heart inspired by Nanay Charing, and with a life lesson that made the trip so worthwhile.
Before heading home that Saturday, Papa and the kids picked some calamansi.  This was the kids' first time to do so which made the experience an exciting one for my two little preschoolers.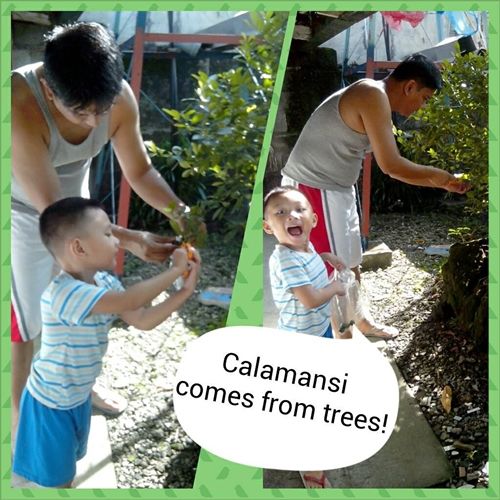 It certainly was a weekend full of discoveries and I'm hoping that we would have more weekends like it.  How about you, how will you be spending your weekend with your family?
###
Nanay Charing's pottery shop is located at Gatbuca, Calumpit, Bulacan. If you find yourself in need of clay or pots for high-temp uses, call Tess Gomez at 0999-4857161.