A couple of weeks ago, my daughter and I were invited to join the very first Mom and Me Fun Circuit which included a trip to Mabuhay Restop, KidzArt, and the Mind Museum.  Good thing we didn't have anything scheduled that weekend so we were able to join the fun!
First on our tour ( felt like a school field trip actually) was music appreciation at the Mabuhay Restop at South Drive Area II, Rizal Park, Ermita Manila.  Jade was most interested in the Didgeridoo from Australia.  The next day, she even pretended to play a makeshift one at home. After introducing various indigenous musical instruments from our country and other parts of the world, Fread De Mesa and Job Vesh showed us how we could play our own beat using makeshift drums.   They turned empty water containers upside down and used them as bongos.  Some of the kids had great fun beating on the "bongos" but my little Jade was not that interested.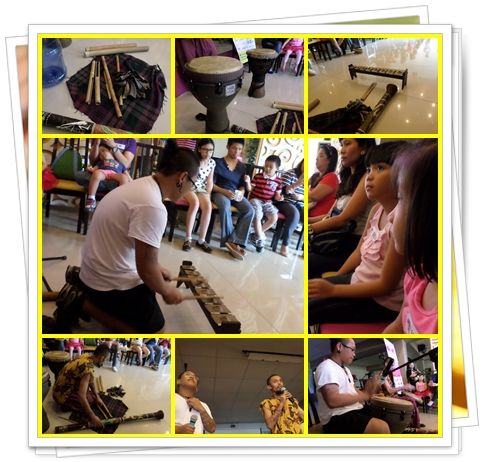 Next stop was at 500 Shaw Zentrum, Shaw Blvd in Mandaluyong City where arts & crafts activities awaited all of us at KidzArt.  There was heavy traffic along the way though so travel time was longer than anticipated.  Some of the kids took naps but my Jade just opted to watch the movies shown on board.
At KidzArt, the kids with help of their moms and dads made their own picture frames.  Jade loves painting and drawing so she was in her element during this leg of the circuit.  She was all smiles the entire time we were there.  Until now, her picture frame still hangs on our front door. 🙂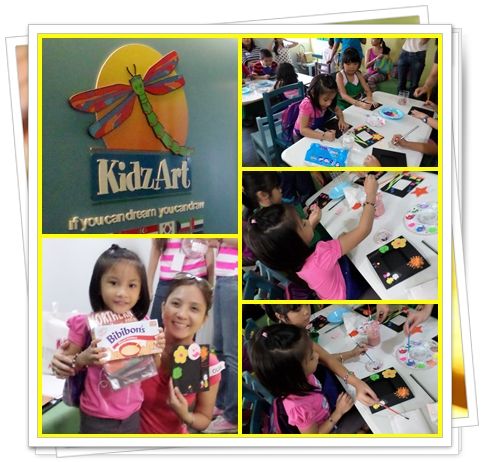 Our last stop for the day was the Mind Museum at Bonifacio Global City  in Taguig.  We've never been here but have been to the Philippine Science Centrum several times already.  My kids have always enjoyed going to that science museum so I knew that Jade would have great fun at the Mind Museum as well.  It's definitely much bigger and more well-equipped.  She really did have a wonderful time and didn't even want to go home yet though it was already getting late.  She loved the 3D film showing, the talking robot, and the harp the most.
My daughter and I had a blast at the Mom and Me Circuit.  We both wanted to attend the session yesterday which included a cooking class, dance class, and taekwondo.  Unfortunately, it's a Sunday and they go to Kids' Church. I'm really hoping we could adjust our schedule so we could join one of the four remaining circuits.
MOM AND ME FUN CIRCUIT still has two more weekends scheduled so there's still time to join the fun. They're also giving away 8 tickets to Mom and Me Fun Circuit! Just submit entries via the Rafflecopter below and you just might be one of the lucky ones.
You can also get a FREE ticket by inviting five of your mommy friends to join you in the Fun Circuit.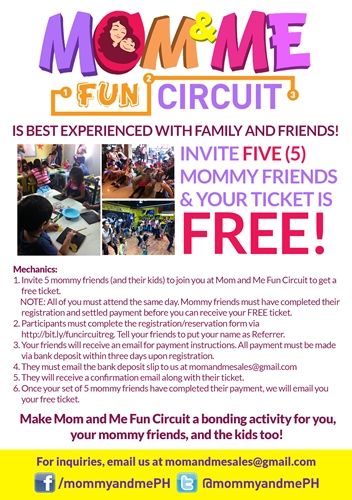 If you want to know if the 750 pesos is worth paying? It definitely is!  Though I didn't fancy being stuck in traffic inside a bus and was deadtired at the end of the day, my little daughter had so much fun and was very VERY HAPPY with our "girls day out". Well, my little girl's happiness is definitely worth so much more than a few hundred pesos.  And, as I've mentioned, we intend to join another Fun Circuit which we wouldn't if we didn't enjoy our day.
Mom & Me Fun Circuit will still be having trips on October 26 & 27 and November 9 & 10.  I'm crossing my fingers that I can free up our scheds so we can join again.  I do hope to see you there as well!