Unbeknownst to many, RC Cola has been in the market for more than 100 years.  It is one of the first softdrinks developed and sold in the United States. Through the years, it has continued to provide refreshment that is truly satisfying and that comes at an affordable price.
Satisfying. Affordable.  Two words that any housewife like me would be delighted to hear.  RC Cola is both – it's big on taste and big on savings.  This is one of those few cases where cheap is not substandard.  It may be low in price, but it's definitely high in quality.  It's no wonder it's fast gaining popularity again with Pinoy consumers.
I remember sharing bottles of RC Cola with my sisters when we were young. With our limited school allowance, RC was the frugal choice for our soda fix.  Apart from the price, we also love its sweet cola taste.    Through the years, this softdrink brand has managed to keep the same old RC taste we have loved. Whether you pair it with meals or quick snacks, RC complements just about any food.
Our next-door neighbor sells RC products so we can conveniently buy them anytime – even in the middle of a meal that doesn't seem complete without our cola drink.  I know that more and more Pinoys are choosing them over the popular sodas.  As a matter of fact, my neighbor told me that they sell more RC Cola compared to other cola brands.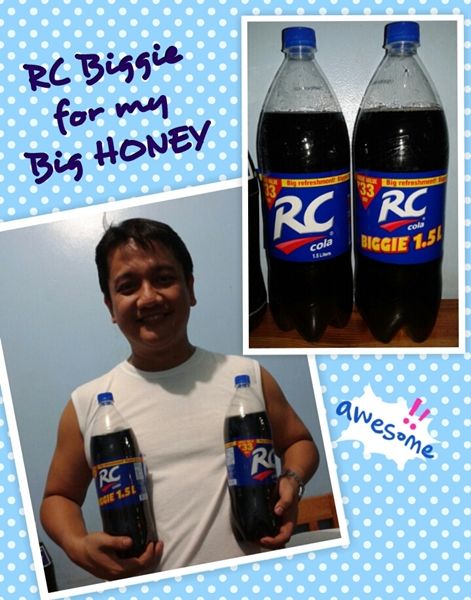 ABOUT RC COLA
The RC Cola brand is one with a truly unique heritage.  Originally launched in 1905 by pharmacist Claud A. Hatcher of Columbus, Georgia, USA.  Consumers first knew it as "Chero-Cola."In 1934, Chero-Cola was reformulated and re-released as Royal Crown (RC), a brand that is even more admired today.
Just a bit of trivia here, Hatcher developed his own brand RC Cola when a local salesman of a very popular cola brand refused to give him a discount despite his bulk purchases.  By concocting his own cola, he was able to sell them for a much lower price.
You may not know it also but RC Cola was actually the first brand that sold softdrinks in a can.  It was also the first one to develop a diet-cola and a caffeine-free cola.
From the "working man's drink" in Georgie decades ago, RC Cola transcends social classes and is now enjoyed the world over.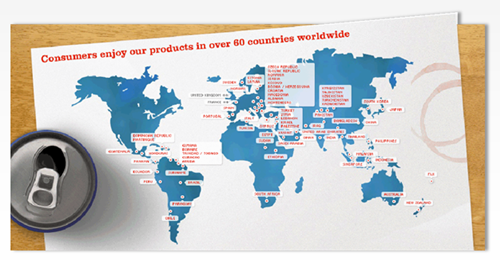 In the Philippines, RC Cola has the crisp, satisfyingly delicious cola flavor that stands out from competition by the right blend of ingredients suited for the Pinoy's taste buds.
RC Cola is the brand of cola soft drink that stands out from competition through the right blend of ingredients suited for the Filipino taste.
I'm a sweet-toothed Pinoy which makes RC Cola a great choice for me.  It has none of the strong carbonated flavor in other softdrinks that has made me veer away from sodas.  I have to dilute other sodas with a big handful of ice cubes for me to be able to drink them comfortably.  On the other hand, RC Cola has that smooth and sweet cola taste that's refreshing even without ice.
When was the last time you tried RC Cola?  If you can't remember, grab a bottle at the nearest store and feel a rush of childhood memories as you guzzle down the refreshingly sweet RC taste.  RC Cola has managed to keep its legendary taste – a taste so unique you'll never forget it.  Baby Boomers and Gen X'ers, I know you'll agree! 🙂
Know more about RC Cola and their recent promos through
RC Cola Twitter: https://twitter.com/RCColaOfficial
RC Cola FB: https://www.facebook.com/RCColaOfficial