Schedule's out and they're now open for enrollment!  My little girl greatly enjoyed last year's summer workshop.  It was also such a delight to watch her perform on stage during their recital at RCBC Theater.  (I just realized I never published the post about her recital…ooops!).  If you have kids who love the performing arts, the Trumpets Playshop Children's Theater would be a great summer program for them.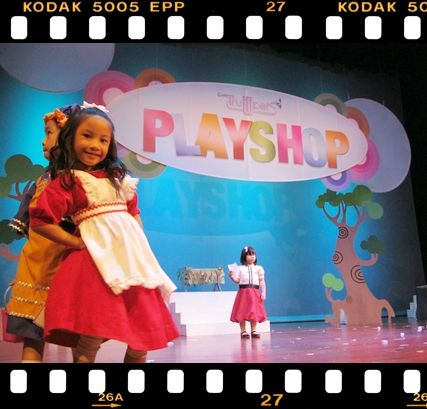 The schedule for the Podium Branch is shown below. For schedules in other venues, kindly visit the Trumpets Playshop & Musicademy Facebook page.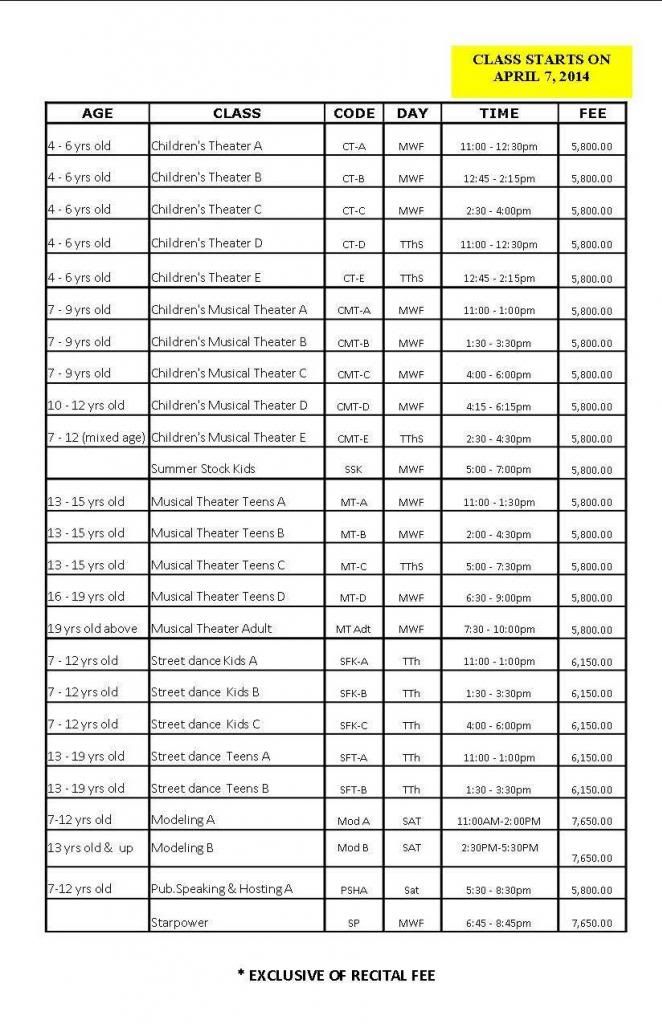 Visit Trumpets at the 5th Level of Shangri-La Mall to enroll your kids.  For inquiries call or text: 631-7252 / 6362842 / 091758641777.