Disney On Ice Presents Dare to Dream
The countdown to Christmas has begun.  That means the countdown to this year's ice-spectacular show has started as well.   What's Christmas without Disney On Ice, right?!  This year, Disney On Ice brings us a collection of Disney Princess Stories that includes modern day princesses, Rapunzel and Tiana.  The eternally elegant Cinderella and the first-ever princess Snow White will also have their own stories to share in the show.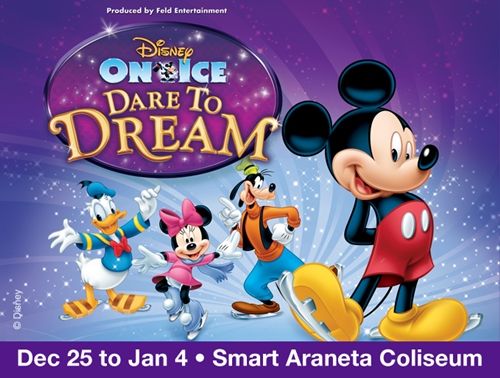 Disney On Ice Presents Dare To Dream won't be shown in Manila until December 25 but my own little princess is already eagerly waiting to be dazzled by princesses gracefully gliding on ice.
Classic meets contemporary in Disney on Ice presents Dare to Dream! Laugh at Disney's hilarious hair-raising escapade, Tangled, as Rapunzel; her unlikely companion, Flynn; and Maximus, the Captain of the Guard's determined horse; embark on an uproarious journey that takes adventure to new lengths! Travel to the enchanted forest with Snow White and the Seven Dwarfs as Snow White escapes from the Evil Queen in her search for her one true love. Watch as fanciful dreams become reality as Cinderella meets her Prince Charming with a glass slipper fit for an unforgettable fantasy come true. And boogie to the tune of bayou in a magical, musical journey that celebrates the story of the Princess and the Frog with Princess Tiana and Prince Naveen.
Three months is a long wait – especially for little girls who adore princesses – but Disney On Ice makes waiting a lot less agonizing with Disney On Ice Dare To Dream Slumber Party, a series of Disney-themed kiddie events.  Of course I couldn't turn down the invitation to join the launch last September 15.  And, of course, I tagged along my own little princess.  She was practically bouncing off the walls when she found out that we were going to meet Cinderelly!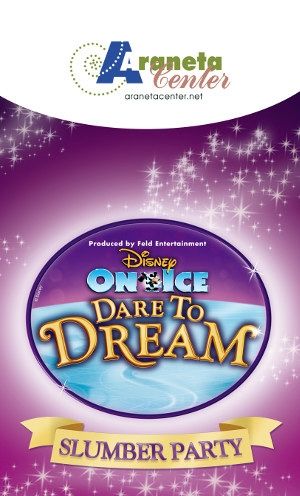 Dare To Dream – Slumber Party
Upon reaching the Gateway Activity Center, the first thing that caught my daughter's eyes was the wishing well beside the stage.  She wanted to throw a coin inside and make a wish!  While waiting for the event to start, all the kids were given coloring pages to keep them entertained.  The princess makeover kiddie salon was also open for li'l girls who wanted to be made up like princesses complete with tiaras.  Sure enough, my li'l princess wanted a makeover.  She didn't want any makeup though – not that she needed any anyway. 🙂  A few gems and a tiara were enough to make her feel like a princess.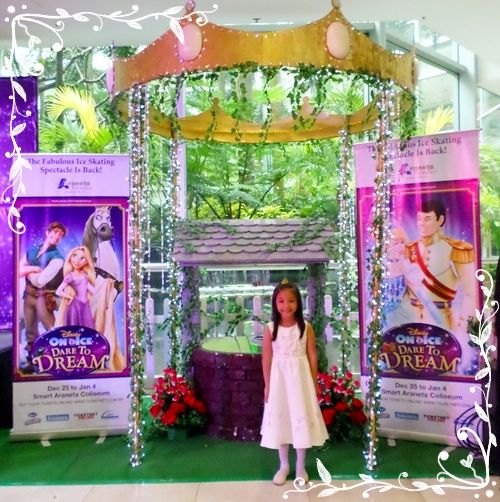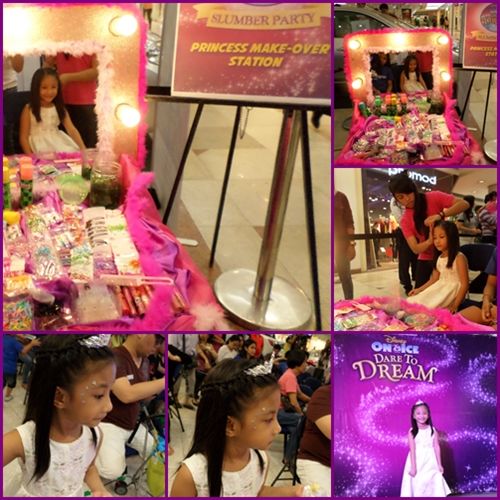 The slumber party started with the host asking the kids to draw their dream for the future on a piece of paper and to drop the paper into a wishing well.  My li'l girl wants to be a paediatrician when she grows up but drew Elsa instead.  Perhaps, because it was a Disney event and Elsa is her current fave princess.  After wishing that their dreams would come true, the kids were treated to an interactive storytelling.  This was followed soon after by the highlight of the afternoon – a meet and greet with a Disney's Cinderella!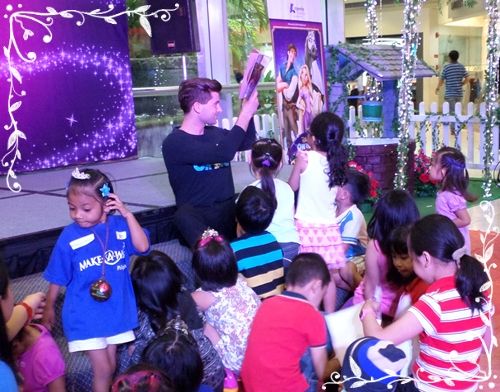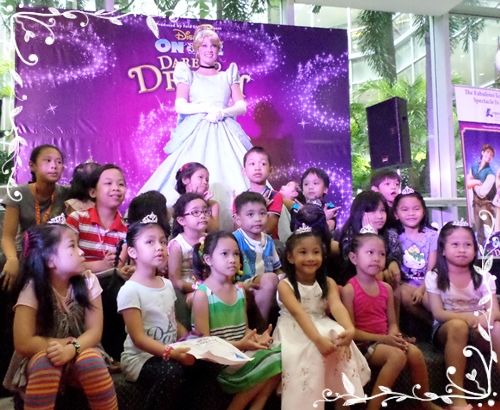 Cinderella was a very special guest in the Slumber Party but I think that the most important guests of all were the beneficiaries of the Make A Wish Foundation!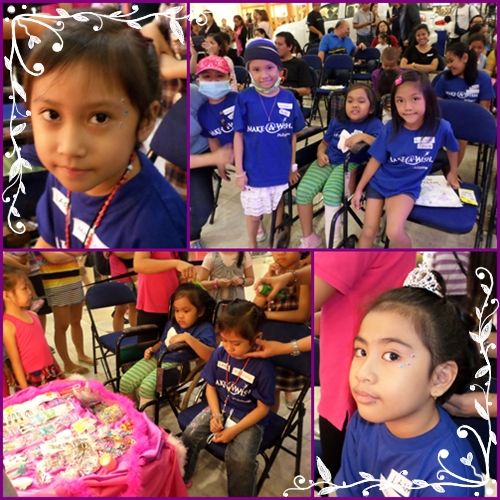 Watch out for other Slumber Party events in October and November.   You'll not only get to meet and greet a Disney princess, you'll also have loads of fun!
Ticket Prices and Show Schedules
Tickets to Disney On Ice Presents Dare to Dream are now available at Ticketnet. The show will run from December 25 to January 4 at the Smart Araneta Coliseum.  Make your little ones' dreams come true by letting them experience the beauty, sparkle, and spirit of the ice-spectacular Disney Princess event of the year!
Disney on Ice: Dare to Dream

December 25, 2014 to January 4, 2014

Smart Araneta Coliseum, Quezon City
Schedule of Shows
December 25 – 1:30pm, 5,00pm
December 26 – 1:30pm, 5:00pm
December 27 – 1:30pm, 5:00pm
December 28 – 1:30pm, 5:00pm
December 29 – 6:00pm
December 30 – 1:30pm, 5:00pm
January 1, 2015 – 1:30pm, 5:00pm
January 2 – 6:00pm
January 3 – 1:30pm, 5:00pm
January 4 – 1:30pm, 5:00pm
Ticket Prices
Patron VIP – P1,920(Reserved Seating)
Patron Regular – P1,730(Reserved Seating)
Box Premium – P1,385(Reserved Seating)
Box Regular – P950(Reserved Seating)
Upper Box Premium – P600(Reserved Seating)
Upper Box Regular – P450(Reserved Seating)
General Admission – P150(Free Seating)