Ever been to a wet market? I know some moms who can weave their way through one and haggle with their "suki" vendors just as naturally as one breathes. On the other hand, I also know of moms who shun the wet market and would rather spend extra for the comfort a grocery provides. I used to be one of the latter until I had to learn to be more frugal to make ends meet. Three months! That's how long I've been doing weekly runs to the wet market. Who would have ever thought I'd find myself enjoying it?!
What Changed My Heart?
Imagine being able to get a kilo of bananas for only P45 whereas you have to shell out P60+ for the same quantity in the supermarket. That's P15 saved for just bananas. Wondering where those ground pork or beef comes from? In the wet market, you won't ever need to. You get to choose the cut of meat and have it ground right in front of your eyes. But what really turned me to wet-market-shopping was when I realized that freshly cut beef doesn't ooze with the red fluid that store-bought ones usually do. Makes me wonder what kind of fluid or colorant they put in those pre-cut meat in the grocery. 😛
By buying produce and meat from the wet market,

I not only get to SAVE plenty but also get to buy the FRESHEST ones.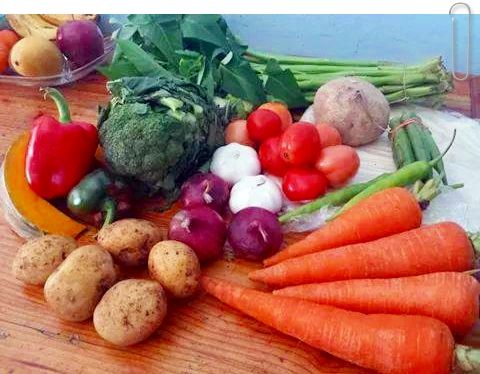 My Tips for the Wet Market Newbies
Find A Suki! I didn't have a hard time doing this 'coz my mom showed me around. Her suki became my suki as well. Finding a reliable vendor may take time but when you do, make sure that he/she remembers you too. A little chitchat while buying would help a lot. I've also noticed that most vendors are nicer to those who speak their local dialects.
Bring Bags. I myself bring 4 bags. One for veggies and fruits, another for meat, and a third one for fish and seafood. I also have a small sling bag for my coin purse, tissue, and alcohol spray. The bag for seafood is lined with newspaper or used brown paper bags to absorb some of the water that drips from the fish.
Carry Just the Essentials. For me this is just a small coin purse, a small pack of tissue, and an alcohol spray. I never bring my mobile phone or my wallet. The small pack of tissue comes handy when you get splattered with water that live fish sometimes spout or with a bit of murky water from the ground at the seafood area. The alcohol spray I use after checking meat or fish. Yes, I do whip out my alcohol and spray away oblivious to whoever may be raising their eyebrows at my OC-ness. 😛
Be Alert. Always be mindful of the people around you. Once, there was a commotion a few meters away from my mom and me. Apparently, a man was caught trying to steal another man's cellphone. The wet market is literally littered with these pickpockets so do be alert always.
Dress Down. You'll be able to haggle better if you look like the regular marketgoing folks. Leave your designer sandals and clothes for grocery shopping. I myself usually go there wearing an old baggy shirt, faded leggings, and slippers. I was thinking of getting a pair of boots but then that would just attract attention to me.
Although every trip to the wet market is an exciting adventure for me, I still can't get used to the icky smell that somehow manages to stick to clothes. My solution? I go straight to the shower as soon as I get home! Everything gets plopped on the kitchen and gets attended to right after I'm all clean, fresh, AND smelling good. 🙂
Going to the wet market may not be as comfortable as strolling the airconditioned aisles of supermarkets but the great amount I get to save the family makes it all worthwhile. Oh, and it helps a lot that the Marikina Public Market is a good deal cleaner than other markets.