So you're having an awfully bad day beset with problems on how to make ends meet raising your child all on your own. You take your child to the grocery to buy whatever essentials you could with the little money you have left. Then out of nowhere, John Lloyd Cruz appears and tells you that you have won a domestic vacation package. Now that is one MAGIC MOMENT! And that is exactly what happened to Jenevie Verances.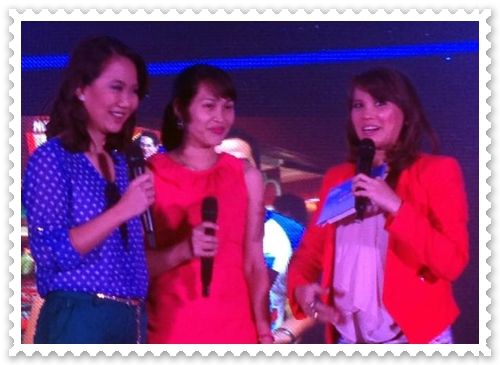 Jen was just buying groceries when she was chosen. The sound of her young child's squeaky shoes caught the attention of the Magic Flakes Magic Moments team. Watch the video to see how her day became truly magical.
More MAGIC Moments
Jen's story is just one of the many Magic-al surprises sprung by John Lloyd Cruz on Magic consumers. From the 8 activations in 2013 that brought happiness and immeasurable delight to consumers in Metro Manila, MAGIC now holds activations across all regions. Jen was buying Magic Chips in Cebu when she won. Other Magic consumers from Iloilo, Pampanga, and Laguna have also won various prizes such as Magic Family Treat, Magic Back-to-School Package, and Magic Shopping Treat.
Magic brand ambassador John Lloyd Cruz will be surprising more consumers with truly memorable Magic Moments. He'll be going to different regions to give out Magic bundles and Magic packages to lucky consumers. Winners can also expect warm embraces and a kiss on the check from the Magic Man himself. So if you see a Magic promo booth, grab your fave Magic crackers and you just might have that Magic Moment with the Magic Man John Lloyd!
"The team and I are looking forward to bringing more magic to different localities around the country. Participating in this activity has changed my life in a unique way. I am truly thankful to Jack 'n Jill Magic for giving me this opportunity."

– John Lloyd Cruz –
The MAGIC Continues: Four Years and Counting
The joy he feels every time he sees the smiles of those who are given special Magic Moments is just one of the many reasons why John Lloyd Cruz continues to support Jack 'n Jill Magic. Asked why he has stayed with Magic all these years, John Lloyd says that he has found in Magic something better than brands we got used to. He says, "Tayong mga Pinoy madaling masanay pero when I tasted Magic, sabi ko there's something better pala. Mas gusto ko ito."
Chris Hernandez, Marketing Director of Jack 'n Jill Magic, says that John Lloyd was chosen as MAGIC's Brand Ambassador because he personifies the Magic Brand. He has charisma which is evidently seen in the reactions of people when they see him.
To mark his fourth year with Magic, new commercials showcasing stories of excitement and kilig moments will be aired soon. This new TV campaign will highlight consumers enjoying their fave Magic variants in different scenarios. One commercial I'd love to see again is the one where a girl says "Taken!" Here's another one that has already hit the net:
New Look Same MAGIC-al Taste
While waiting for the new commercials to air on television, we could already enjoy the different Magic variants in their new distinctive packagings featuring a striking balance between straight and curvy edges. The brighter hues of red, blue, and yellow give them a more upbeat and youthful look. Now you've got MAGIC crackers perfect for the vibrant you!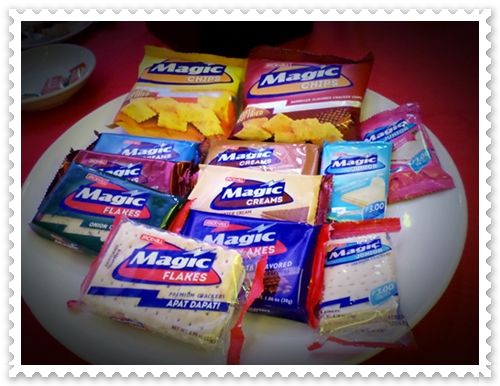 Want to know more about Magic crackers or check out the Magic Man's adventures? Head on over to the official Magic Cracker YouTube channel and to the Magic Cracker Facebook page. Want to read about my almost Magic moment with John Lloyd? Check out my post about my #MagicMoments at the Magic FunFair. 🙂