SATURDATE. Nah! More like SATURATED. It definitely was a looooong Saturday for us.  Piano lessons, drum lessons, a much-delayed appointment with the wedding photographer for the final layout of our wedding album, a trip to the dentist – and, yes, we still managed to squeeze in a mad dash to the Scholastic Sizzling Summer Sale.
It literally was a mad dash.  I told the kids to just get all the Magic School Bus books they didn't have yet and get some Geronimo Stilton books.  I saw a Klutz Galaxy activity book and grabbed that one too before heading off to the cashier.  I could spend hours in a bookstore and spend an entire day in a book sale but we had a couple more errands to run so we really had to go.  We were there for less than 30 minutes and managed to grab only these: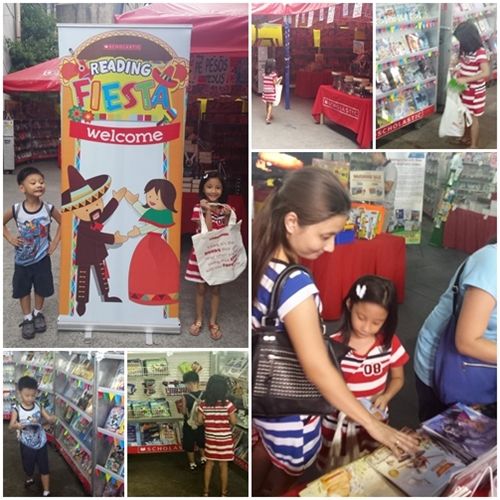 Hubby took pictures of the warehouse while the kids and I were choosing books.  The pics can give you an idea of what to expect at the warehouse.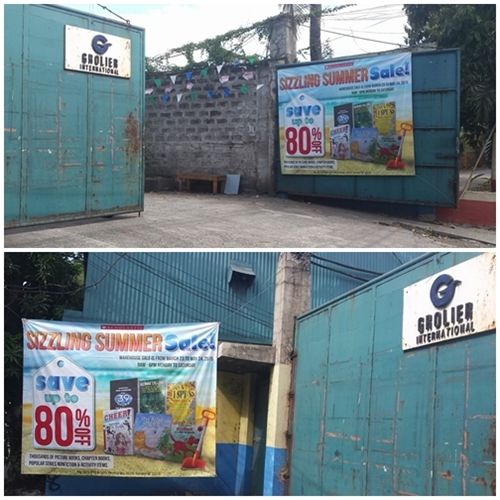 I definitely want to go back and scour each and every shelf for good finds.  Good thing the sale runs until May 24 so I still have lots of time to visit the warehouse again.  If you're going there too, you may want to avoid going at noontime when the heat can become unbearable.  For directions on how to get there, check my previous post out. 🙂