Books, building blocks, musical toys, board games, and sports equipment – these are the only things my children are allowed to play with during weekdays.  Call me old-fashioned but I'd rather my kids play with the games I used to play than spend all their spare time with their faces plastered on digital screens. Among those I've mentioned, books and building blocks are their most favorite.  They can spend hours reading a book or building whatever their imagination wills them to.
This is also why I signed up for the FIRST Robotics event organized by the Mommy Bloggers of the Philippines last August (yes, this is a superduper late post! wondermama was not so wonder-y the past weeks).  What better way to spend the weekend than learning how to build robots!  So cool!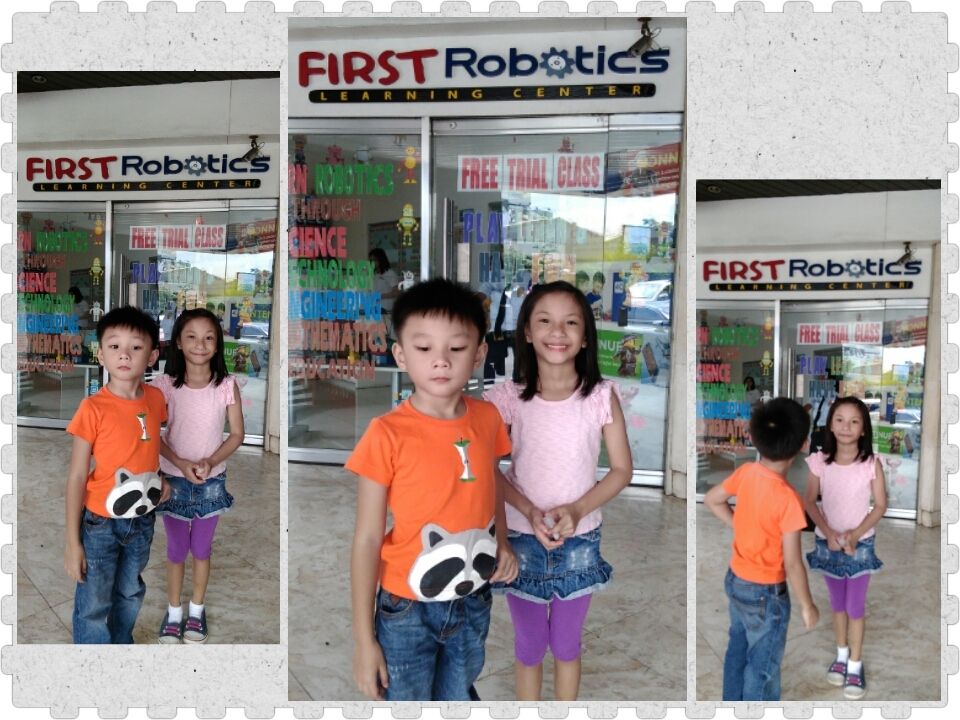 Upon arriving, we were ushered to the waiting area for kids.  In here, kids can play with LEGOs while waiting for their classes to start.  There's a separate waiting area for parents in the lobby but since we were there to learn more about FIRST Robotics, we were allowed to stay inside the rooms.
Before the trial classes began, we were given a short presentation about what First Robotics has to offer. Read all about it at FIRST Robotics: Raising Visionaries and Innovators. After the briefing, we were led to the different rooms.  Each age group has its own room where age-appropriate materials are provided. Those age 4 – 6 use LEGO Duplo to develop their fine motor skills. Age 7 – 8 kids learn how to use basic visual programming using LEGO WeDo. Those who are age 9 and older are taught how to create their own functional robots using LEGO MindStorm.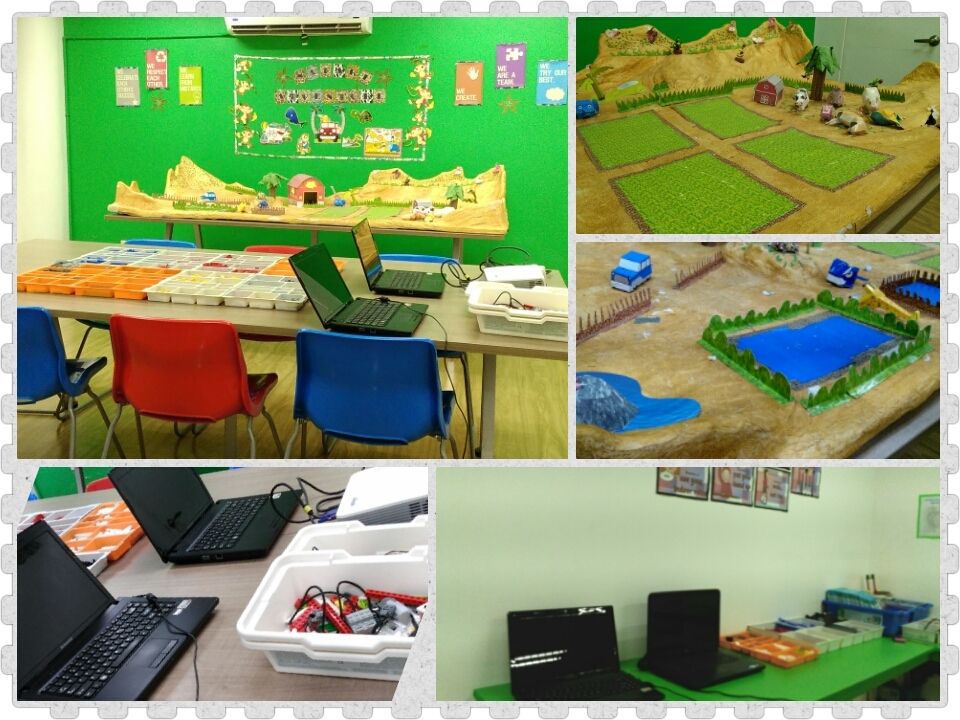 Although they were only one year apart, my two kids belonged to different age brackets and had to stay in different rooms. I chose to stay with Jakei knowing that Jade would be able to manage on her own. So off Jade went to the World of Science and Technology room while Jakei and I went to the World of Adventures and Inventions.
Jakei's FIRST Moving Lego Robot
Since Jakei has been very adept at building LEGO models on his own at home, I didn't assist him that much during his class.  Their lesson started with a short story about two friends who were playing hockey and who needed another player for their team.  Building this players became the task of Jakei and the other kids. They had to build a hockey player that had a movable arm for hitting the puck into the goal.
After successfully building their robots, the kids tested them out through a fun competitive game of hockey.
My Jakei had fun during the game and, thankfully, did not throw a fit when he lost. I think having been able to build a robot with moving parts made him a winner already.
Jade's FIRST Shot at Programming
After Jakei's game, I checked on Jade in the 7-8 class.  They were almost finished with their robots when I came.  I was amazed that the kids were able to build their robots with minimal supervision. They were using the LEGO WeDo software that provided step-by-step instructions.  What was even more amazing was that they were able to program their robots using basic visual programming.
Watching my daughter's eyes sparkle with excitement when her crocodile moved and made a sound was such a sight to behold.
Free Trial Classes at FIRST Robotics
Lego + Robots + Kids = FUN FUN FUN!  
We definitely loved our experience at FIRST Robotics!  What's not to love with learning being so much fun?! If you have kids age 4 to 16, I encourage you to enrol them in one of the programs at FIRST Robotics. Call (02)696-3333 to schedule a free trial class or visit their website at http://www.firstrobotics.ph/ for more information.
In FIRST Robotics, children become leaders not followers, problem solvers not whiners, and builders not daydreamers. And what parent wouldn't want their children to become those. 😉