Four Days. Three Nights. Two Provinces. One Great Family Adventure.
So, I wanted a HK Disneyland trip to celebrate the little girl's seventh but hubby wasn't able to renew his passport. And even if he was able to, he insists on taking the kids to local destinations first. I may not have gotten what I wanted but I'm not brooding. Our trip to Cebu was WONDERFUL! Cebu really opens up to the other parts of the Philliphines, so it's great to know when and how to the travel, luckily for us there were services like OceanJet online booking so we didn't have to worry much about it.
I'd love to tell you all about our Cebu-Bohol family adventure in great detail but we're cramming with back-to-school preparations so these collages would have to do for now. Promise I'll blog about everything next week. 🙂
First plane ride was "awesome" "amazing" "spectacular" according to the little princess. 🙂
An overnight stay at the Crimson Resort was not enough to fully enjoy all that the resort has to offer. I'd stay here for a week if I could afford it. 🙂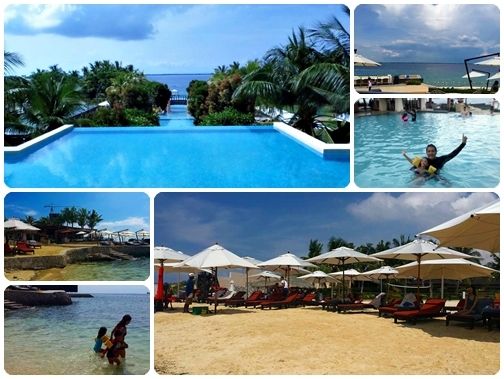 Why stay at Summit Circle? For one, the people from Summit Hotels are really wonderful. Then, Summit Circle is right in the middle of the city which makes going to the different tourist spots so easy.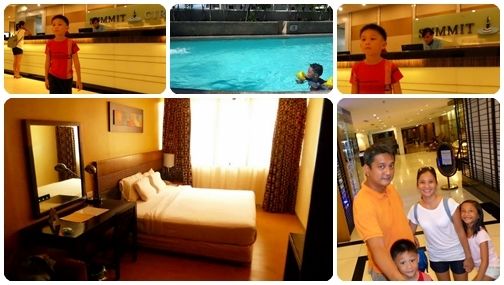 The city tour was EXHAUSTING but we learned a lot about our history and culture.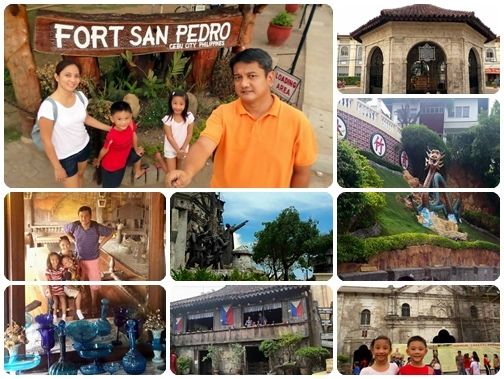 Wasn't able to squeeze a Cebu food trip in our itinerary but managed to try three of their famous foodstops.
All aboard! First ferry ride for the kids also. Next time, it'll be on a cruise ship! (crosses fingers)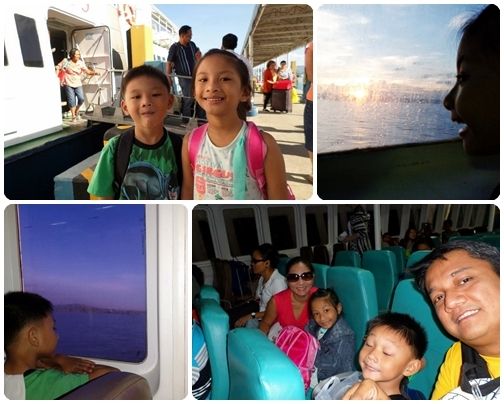 They found the tarsiers "so cute and cuddly", the Chocolate Hills "nice", the Zipline and Cable Car ride both "terrifying and exciting"…but they loved the Loboc River Cruise most! After all "we've never eaten in a moving boat ever before!"
There's definitely more to share about our trip to Cebu and Bohol that one blog post won't be enough. Watch out for my series of posts where I'll be including our detailed itinerary, breakdown of expenses, and tips for those taking little kids on their adventure.