Looking for a home to call your own? Here's a good choice for those who are advocating sustainable living. Elements Eco-Efficient Residences in Shaw Blvd has eco-friendly and ec0-efficient features and amenities that make green living possible in the city.
Food, clothing and shelter. These are known as human basic needs. Everyone needs a roof above one's head and a place to park tired and weary bodies after a day's work.
So, those who own the property they live in will have to work hard to ensure they keep it well maintained and make repairs to anything that goes wrong. For example, if bad weather damages the roof, they may end up needing a Roof replacement Darwin. Owning a property is a major responsibility and some people prefer to live in a home that is managed by someone else so they have to deal with these issues. This has lead to the increase in popularity of condominiums.
Recently, due to issues of over-population and inadequate land space in the metropolis, more real estate developers and even homeowners have embraced condominium living.
Today's condominiums come in various types and sizes — from multi-storey high rise buildings to mid-rise or mid-level apartment or flat types and from 21 square meters studio units to large 3 bedroom units.
Condominium living has evolved from luxury to necessity and apart from location and price, it must likewise embody comfort and convenience. With the needs of investors and homeowners in mind, GFL Metro Communities Inc., (GFLMC) has raised the bar in terms of architectural standard with Elements Eco-efficient Residences.
Elements Eco-efficient Residences is redefining lifestyle by being the only condominium in the metro that can boast of eco-efficient and eco-friendly features and amenities that are a cut above the rest.
ANC morning show host and former Ms. Philippines Earth Ginger Conejero explained the reason behind her choice of Elements Eco-efficient Residences not only as an investment but also as her potential home.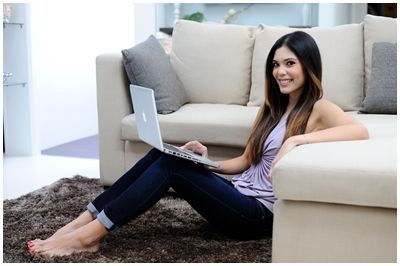 Ginger intimated that she chose Elements Eco-efficient Residences for its eco-efficient features; such as solar panels, green roofs, LED lights, rainwater catchment, smart controllers and low-flow fixtures. She said that the condo's property management office, has encouraged recycling as a part of the lifestyle of all the homeowners in the units.
"Caring for the environment is one advocacy that I support and live for", Ginger remarked. "Thus, it is very important to me that all forms of energy conservation and sustainable living are part of my lifestyle. I am glad that I have found a home that incorporates all of these plus more."
In addition to these unique and state of the art eco-features of Elements Eco-efficient Residences, Ginger stated that for the homeowners comfort and convenience, it features functional amenities like the sky-garden, where the green roofs are located. She further explained that, "a multi-level hanging garden is incorporated in the midsection of the building to enhance the positive effects of the green roof. Together, the green roof and garden effectively reduce urban air temperatures giving one a cooler and relaxing atmosphere.
Conejero expressed her excitement on one of the features of Elements Efficient Residence — The CAPITOL CENTER, a commercial area that will house various restaurants and boutiques where one can wine, dine and shop with friends and loved ones. It also has a fitness gym with state-of-the art fitness equipment , resort-style infinity pool with multiple water features including a children's pool, open air cabanas and an extended wooden deck for peace and relaxation and roof-top lap pool with open air cabanas, viewing deck, and private jacuzzis; and a wellness spa for invigorating massages and sauna steam baths. "How's that for entertaining family,friends and for enjoying your own personal time right within the comfort of your own home", she said.
She remarked that other amenities includes: a wifi Lounge – relax in your very own wifi enabled lounge, with dedicated wifi internet access, a function room where residents can host private functions, birthday parties or other events in style, a mini theatre where you can bond with your family and friends while watching a movie or conduct a presentation.
It will likewise have a business center right at your own residential area. "This is ideal for those who work from home or for busy-bodies like me who sometimes have to be on call 24/7, rain or shine".
Ginger stressed that Elements Residences is perfect for single people, for couples who are just starting a family and even for small-to medium size families because it is comprised of two 28-storey residential towers with units ranging from 23 square meters one-bedroom unit to 90 square meters three-bedroom units.