If you had 1,000 pesos to spend at Lazada Philippines, what would you buy? I initially wanted to get something for hubby but all the ones I liked were way beyond the budget so guess what I ended up purchasing? Hasbro Games!  It would have been more frugal to have bought more useful things but seeing those board games brought back so many wonderful memories that compelled me to buy the game sets.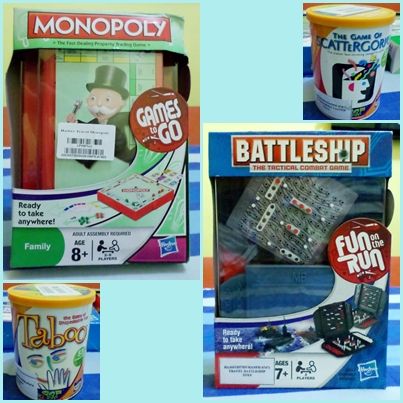 In the cart went a Hasbro Travel Monopoly (P349), a Hasbro Travel Battleship (P349), a Hasbro Scattergories Taster (P150) and a Hasbro Taboo Taster (P150).   I placed the order on a Monday and received them Friday of the same week.  I would have probably received them sooner had it not been for Typhoon Maring.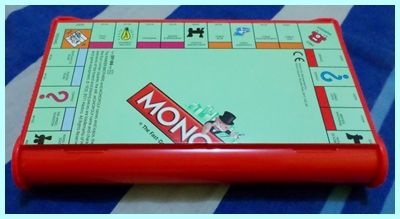 We were booked for an overnight stay at the Summit Ridge in Tagaytay that weekend so we decided to take the Travel Monopoly with us.  It was just roughly the same size as my planner and even weighed much lighter. It was small enough to fit nicely in the front pocket of our luggage.  It can actually fit inside a tote bag or a kid's backpack.
The Hasbro Travel Monopoly comes with 6 plastic tokens, 6 plastic keys, 22 deed cards, 4 railroad property cards, 2 utility cards, a community chest card, a chance card, 3 pcs of dice, houses and hotels, and monopoly money all inside a compact foldable plastic board.  This specific game board is a UK version so don't expect to see Atlantic City or Park Place.  And instead of Reading, Shortline, B&O, and Pennsylvania you have Fenchurch St., Kings Cross, Marylebone, and Liverpool Stations.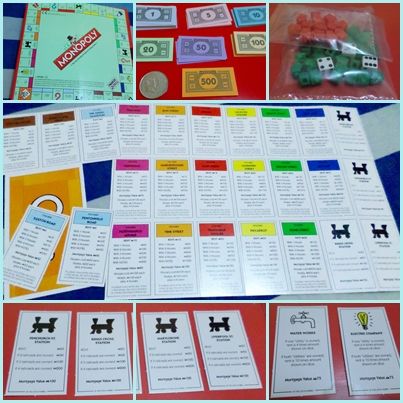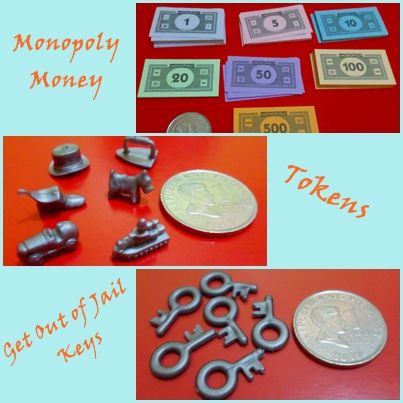 The game is designed for kids age 8 years old above so we had to adjust the game mechanics for the little ones.  For one, they didn't have to collect all properties of the same color to buy houses.  We also didn't wait for anyone to go bankrupt to end the game (if we did, we would still be playing now :-)).  We set a time limit and whoever had the most properties was declared the winner.
The Hasbro Travel Monopoly is very convenient to carry but can only be played indoors though.  The plastic tokens are much too light that they can easily be toppled by a gust of wind.  It's also impossible to play with it inside the car as there are no magnets or ridges to hold the houses firmly onto the board.  I also wish that the set came with a small tray for holding the monopoly money.  I guess we'll just have to put our creative juices to work and craft a small tray that would fit inside the box.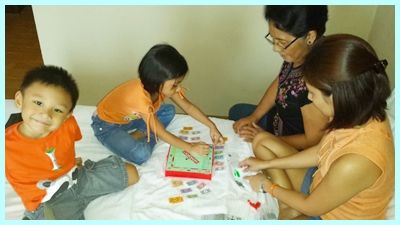 It may not be the perfect travel board game but the kids still love the Hasbro Travel Monopoly.  My kids just enjoy throwing the dice and moving their tokens around but it's actually a great way to hone their basic arithmetic skills (counting dots on dice, spaces, and reading numbers) and to teach them how to count money.  They're still a bit too young to understand investing and managing their money but they would eventually learn these as well.  Moreover, it teaches them how to take turns and to play fair.  Best of all, we all get to spend some quality bonding time playing together.  If you have kids in the family, I do highly suggest that you take them off their tablets and put board games back on the table.