If you seized the summer like we did, your skin would most likely need an extra dose of TLC now. Slathering sunscreen all over our body may not have been enough to protect our skin from the scorching summer heat. Lucky for us we were sent a package for a new beauty regimen that could give our skin that much needed care. My current skin condition though prohibits me from using new products so I had my dearest Mom try them out for me. You may also want to try these new products that promise to lighten and detoxify skin.
Le Meilleur Micro Diamond Scrub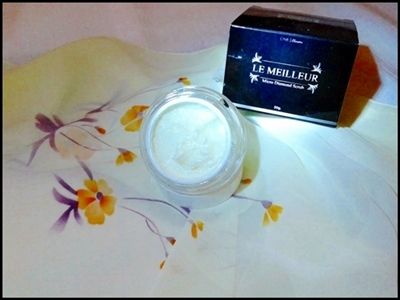 Among the products sent to us for review, this is the one my mom likes the most. Le Meilleur Micro Diamond Scrub is enriched with Cirabelle Beads which are spherical wax-based mechanical exfoliators that are proven safe for everyday use. It also contains antioxidants Vitamin E, Vitamin C, and Retinol that protects the body from free radicals and increases collagen production. Papaya Extract and Glycolic Acid complete the powerhouse of ingredients that help give skin that healthy glow.
This scrub has a nice faint scent that makes washing the face pleasant. The beads are really fine and exfoliates the skin without feeling scratchy. Unlike other scrubs with glycolic acid, this one does not leave the skin dry. Although she has yet to see how truly effective it is in giving skin that youthful glow, my mom likes this scrub a lot already.
Shizen Charcoal Soap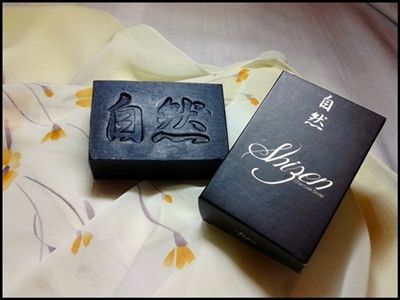 Anti-aging, Moisturizing, Skin Protecting – just what women in our age group are looking for in a beauty product. All these Shizen Charcoal Soap boasts of. Activated Charcoal draws out dirt and oil that block pores. L-Glutathione fights free radicals and effectively whitens dark spots and blemishes. You can get glutathione as a supplement if you want to detoxify your skin in a more controlled fashion. Papaya Extract removes dead skin cells giving the skin a beautiful glow. Niacinamide not only helps whiten skin but also has anti-aging properties. You could also take nutritional supplements to help you look younger. However, before purchasing one, try to read Gundry MD Energy Renew review or other brand reviews. Virgin Coconut Oil keeps the skin moisturized and soothes skin problems.
Although there were no adverse reactions on my mom's skin, this charcoal soap left her skin a little bit dry. She's used to ultra-moisturized soap though so this may be why she felt her skin was dry. Despite of this, she still likes the soap and even asked where she could get another one.
Ravissante Whitening Body Lotion
I asked my husband to try out the Ravissante Whitening Lotion. His skin is a lot darker than usual after our trips to the beach so he really needs a good lightening lotion that could help rejuvenate his skin. The lotion is really thick when applied so it's best used during bedtime. The scent reminds me of a spa. We'd have to wait a few weeks to see how effective it is in lightening the skin and improving its elasticity.
Aside from these three beauty products, One Lightning Corporation also sent me a box of One Juice Green Tea Powdered Drink Mix which I'll be featuring in another blogpost. These products are exclusively distributed by One Lightning Corporation. For more information, you may reach them at (632) 226-4111.