It's a new season for Del Monte Kitchenomics as it airs its premiere episode on February 19, 2014 on GMA 7.  Tune in just before Eat Bulaga and pick up new delicious, budget-easy, and mom-friendly recipes from hosts Carla Abellana (Kapuso actress) and Chef Jackie Ang-Po (multi-awarded pastry chef and mom of two).  To kick off this new season, a Bloggers' Conference was held to gather a group of food and lifestyle bloggers from the Metro.  Lunching with fellow bloggers and sampling a couple of the featured recipes in Del Monte Kitchenomics' 100 Best-Loved Recipes cookbook was nurturing for the heart and soul (Kaldereta is my comfort food, so there :D).
The attendees of the Conference were treated to lunch first before the program started.  I must say that the Kadereta from Chef Long of the Del Monte test kitchen was the star of the show.  Of course, the Fiesta Float put a refreshing cap to the entire meal.  Lunch pangs satisfied, the bloggers were all ears when Del Monte's Susie Aquino (senior product manager) welcomed everyone and introduced the cooking show's new season.  She was joined by the show's hosts and fellow Del Monte executives in the Question and Answer panel.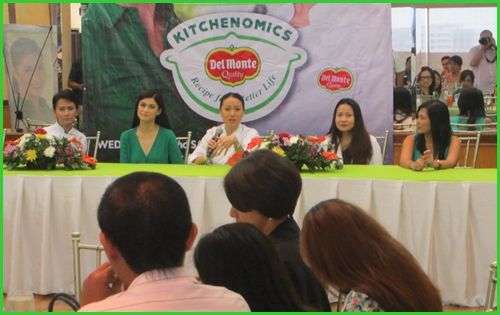 As the bloggers started asking their questions, I could not help but realize how a cooking show such as Del Monte Kitchenomics has become part of the kitchens of many Filipino cooks for over 30 years.  The exchanges were candid and without all the high-browed cooking lingo.  The same atmosphere can be expected from the show itself.  "It's more than just a cooking show," Susie declared.  She further said that "We've engaged our audience for many years.  It's a family.  It has become the people's cooking show."  For this, the Del Monte Kitchenomics rises above any other ordinary cooking show.
Viewers of the new season of Del Monte Kitchenomics cooking show has a lot to look forward to.  "We have many exciting things in store for the Del Monte Kitchenomics Cooking Show viewers.  We have new faces on the show and new culinary destinations.  Kitchenomics will also be even more fan-engaging as it will be very easy for our active Facebook Fans to be guests on our show and we'll be featuring many of our members' Most Requested Recipes," Susie said.  Carla also added that "you do not have to be a professional to cook with Del Monte Kitchenomics." She shared stories about how she was inspired by her grandmother from which she got her love for cooking and passion to learn new things in the kitchen.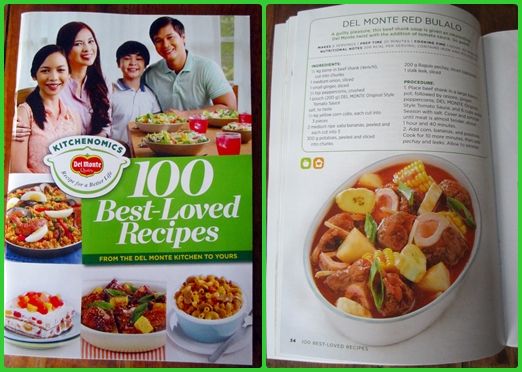 Everyone can cook with Del Monte Kitchenomics.  Viewers can expect to learn recipes that are easy-to-follow and that require only a handful of ingredients.  One of the challenges of the ordinary home cook in following recipes is the need for special ingredients and equipment.  There's none of these requirements in Del Monte Kitchenomics' easy-to-prepare recipes – Del Monte food products are enough to give your dishes that special touch.  Aside from being kitchen-tested, the recipes are also easy on the budget.  They even have Swak sa Budget recipes on their website that allow you to prepare meals for only P100 for a family of 5.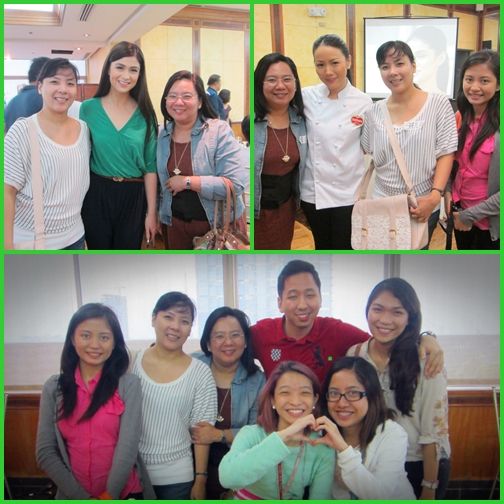 Chef Jackie and Carla are the perfect hosts for this cooking show.  They exude an air of credibility without losing their bubbly and approachable personality.  It's like cooking with friends in your kitchen.  While the show is intended to help moms with their kitchen dilemmas and challenges in preparing meals for their family, other home cooks can definitely join in the fun.  Cooking, after all, knows no age.  Viewers of all ages will definitely enjoy the Del Monte Kitchenomics cooking show.  With Del Monte products available at affordable prices in various supermarkets, cooking is easy as 1-2-3.
The new season of the Del Monte Kitchenomics cooking show airs on GMA Channel 7 on Wednesdays and Saturdays before Eat Bulaga and on Sundays before Sunday All Stars.
###
This post was written by Elmira Dulce Joson-Rivera who attended the conference for The Tottering Mama.  Elmira is a passionate lover of the printed word who opted to trade in her suits and the perks of a corporate job for more quality family time. Now a freelance writer/editor and a work-at-home-mom, she continues to strive to live life to the fullest, taking each day at a time, riding the highs and the lows with the people she loves most. Read more of her articles at http://mirellasnotes.blogspot.com/  and http://ramielspassion.blogspot.com/