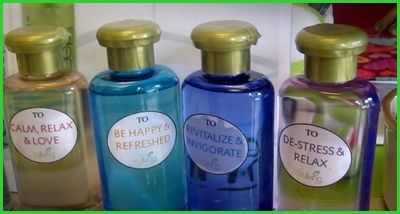 Has this week left you all stressed and with muscles aching all over?  Mine definitely has.  This work-at-home-mom juggles two different jobs on top of taking care of two preschoolers and doing the house chores.    With no house help, every single day is mentally, emotionally and physically challenging.  I wish I were a supermom who can do everything in a breeze but I'm not and I do need to have that time-off to relax, de-stress, and re-energize for another busy week.  When I'm in need of some relaxation – which is quite often 😛 – you'll find me heading to a spa for a massage or to a salon for a hair treatment and a foot spa.  What better way to de-stress than to be pampered, right?
Why do I love massages?  A great massage not only loosens tight muscles and relaxes the mind, it can also release endorphins that alleviate pain and enhances good disposition.  So when I feel so terribly tired and stressed, I get a massage and come home in a much better mood. Since my husband also loves massages, I did not hesitate to accept an invitation to review a new spa that opened just last December.  A lovely massage was a welcome treat to our weary bodies who have yet to finish clearing up the holiday clutter at home.
NuLiving Spa Studio, a spa that recognizes the need for pampering in today's busy lifestyle, treated us to one and a half hours of their NuLiving Signature Massage (P400/1.5hours) which is a combination of Swedish, Shiatsu, Thai massages and Reflexology.  Before being ushered to the massage area, we were asked to choose which among the four massage oils we wanted to use.  This is a usual procedure in other spas but instead of being asked  whether you want Lavander, Eucalyptus, Jasmine or whatever oil you want, NuLiving Spa Studio asks whether you want to de-stress & relax, to revitalize & invigorate, to be happy & refreshed, or to calm, relax & love.  Now you won't have to ask what each type of oil is.
After choosing our massage oils, we were ushered to the foot bath area before going to the second floor for our massage.  Hubby, also a spa enthusiast, commented that the light in the ground floor area should be dimmed a bit to set the mood for relaxation even before going to the massage area.
Like other spas, massage beds and mats were separated by curtains that could be open if a couple wants to be within sight of each other.  Unlike other spas though, NuLiving Spa and Studio had curtains draped above to keep the cold draft from the air conditioning away from those getting their massages.  The overhead curtain was really a great idea. I've been to massage parlors where I was met with a blast of cold air right after the massage, and believe me, it wasn't a very pleasant experience.  The shorts they provided were also big enough to fit my hunk of a husband and the sheets and towels were very clean.  The massage bed was also quite comfortable though it looked a bit small for my husband. Then again, he's six feet tall and weighs almost two hundred pounds so anything looks small for him. (:P Love you, hon!)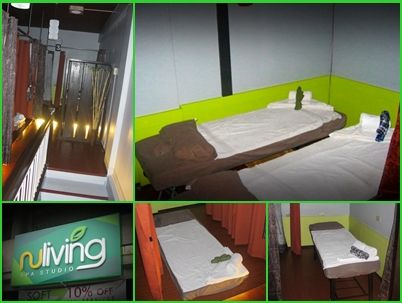 For one and a half hours, our bodies were stretched and our knotted muscles kneaded.  The masseuses knew which pressure points to focus on and soothed our aches away.  My husband commended his masseuse, Charm, for knowing exactly where to focus the massage even without him telling where his muscle pains are.  If you're dropping by NuLiving Spa Studio, I suggest you request Charm to give you your massage. (Click here to view their entire range of services.)
With bodies relaxed and minds refreshed, we were given a few minutes to savour the pampering that we just received.  After which, we were given hot towels, a cup of hot tea, and a tiny bag for well-earned tips.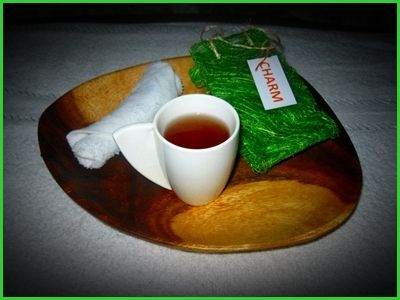 Before going home, we checked out the products being sold which included Tai Chi massage oils (one of my husband's favourite liniments) made from Virgin Coconut Oil and It Works! Deep Sleep to  We bought It Works! Deep Sleep coz we were curious if it really works. I was pleasantly surprised to find out that both products could be bought at only Php 300 – that's for both the Dream Mist and Stress Less already.  I expected it to be worth much more than that.  We've been using it for a couple of days already and it looks like one Dream Mist spray bottle would be enough to last a month. I'll let you know if there's any improvement in my sleep after a few weeks.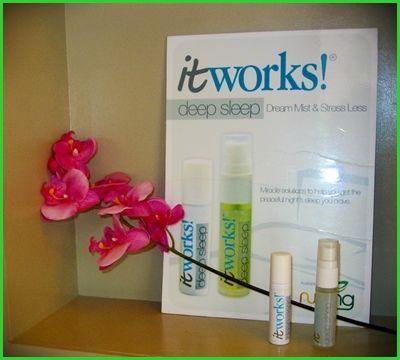 Overall, our NuLiving Spa Studio experience was a great one.  The place was very clean, the staff friendly, and the massage pleasant.  The prices are very affordable as well with On-The-Go Services starting at only Php 50 and Elite Massages costing only Php 450 for a 1.5-hour-massage.  Still trying to get rid of those holiday fats, I suggest you try their Slimming Detox (Thai Massage) which is only P300/hr.  Now there's no reason why you shouldn't get that massage that you deserve.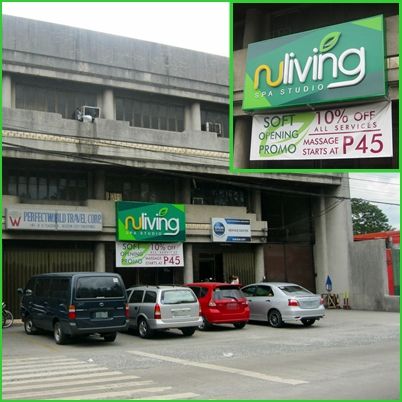 NuLiving Spa Studio is located at Unit-C 141 D. Tuazon Street, Sta. Mesa Heights, Quezon City.  Call 806-2705 or 0932-4714641 to schedule an appointment.  Keep updated with their promos and offerings by liking their facebook page at http://www.facebook.com/nulivingspastudio or by visiting their website at http://www.nulivingspastudio.com.
*Disclosure:  My husband and I were invited by NuLiving Spa and Studio to try their massage services for free.  However, I did not receive any compensation for this post and all opinions are entirely mine.