Cetaphil Philippines has so generously blessed me and a few others with their products.  I've been using Cetaphil Gentle Skin Cleanser for years now but have never tried their other products.  I'm glad though that I was given a chance to review their other products coz I'm loving them all.  Heck, had I known about Cetaphil Moisturizing Cream a few years back, I would have used it on my little ones when they were babies.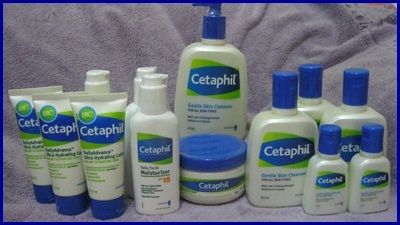 My daily regimen now includes washing with Cetaphil Gentle Skin Cleanser, Cetaphil Daily Facial Moisturizer with SPF 15 (in the morning), Cetaphil DailyAdvance Ultra Hydrating Lotion (in the morning), and Cetaphil Moisturizing Cream (at night).  Among the new products I've been using for the past couple of weeks, I'm loving the moisturizing cream the most.  It is so rich that a little goes a long way.  You'd also presume that cream as rich as it is would be very greasy, but surprisingly, it doesn't leave you with that icky feeling.
And because I want you to experience firsthand how great Cetaphil products are, I'm sharing these goodies with two lucky readers. Complete the Rafflecopter below for a chance to have a Cetaphil gift pack delivered right at your door.