Mother's Day is still a couple of weeks away but I already feel like I was just given the best Mother's Day gift ever! Oh what could the best gift be? I hear you ask. Could it be a delicious meal, wholesale cbd bath bombs to relax with, or a few months of a herbal tea subscription box? Perhaps you need to think outside of the box.
Just imagine, three days and two nights without having to cook, to wash dishes, and to clean the house. That alone would have been bliss; add to that overflowing sumptuous food, new experiences, spa treatment and wonderful company – that is the best Mother's Day gift ever, it's a real taste of heaven! And what better place to experience this tiny bit of heaven than in a deluxe hotel with a panoramic view of Taal Lake – the SUMMIT RIDGE HOTEL.
Summit Ridge has conveniently planned and arranged our entire weekend that all we really had to do was to be there to enjoy everything. From the accommodations, activities, and food – absolutely everything was laid out in a Health and Wellness package specially tailored for us. Also, finding out that some hotels have decided to step up their game by using hotel management software that helps enhance the guests' experience, I hear they might even consider working with a hospitality remodeling company to refresh their already fantastic hotel, what more could I ask for?
OUR HOME FOR THE WEEKEND
"Our hotel home" This was how our little Jakei referred to our deluxe room. Even with the King Bed and the single extra bed set up, there was still plenty of space for the kids to run around. Like all other rooms in Summit Ridge, ours had a balcony that provided us a spectacular view of Taal Volcano. There's an LCD Cable TV so the kids didn't miss their favorite cartoon shows. Free wi-fi meant that I could still work on my articles and meet deadlines. The connection was a bit slow though probably because the hotel was fully booked that weekend.
We weren't there to work though. We were also there to relax and to rejuvenate so rooms must be conducive for relaxation. Summit Ridge didn't disappoint us in this area. The beds and pillows were so comfortable that we all wanted to just sleep all day. Add to that the rainforest shower heads in the bathroom that made bath times fun even for the little boy who's not fond of it.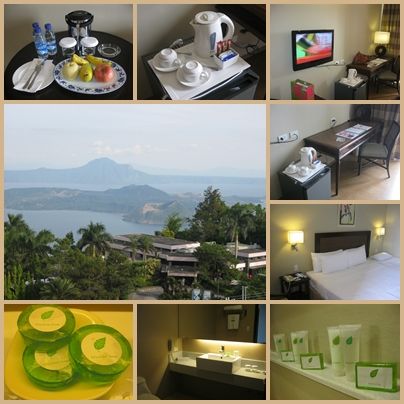 A WEEKEND OF MANY FIRSTS
Aside from this weekend probably being the longest time I've ever been chore-free, this was also my first time to try Yoga, Zumba, and watch a movie outdoors. Oh yeah, I've been hibernating in my cave of a home and have been missing out on a lot of things. I didn't think I'd be able to do all the poses during our yoga session, but I thought I did pretty well for a first-timer. Now, Zumba's an entirely different story! For someone who has two left feet, this was quite a challenge. Who'd have thought that I'd have the gall to do Zumba in public when I don't even do it at home. But I did! And it was an exhilarating experience. After the first few minutes, you actually just don't give a damn that people are watching you. Most probably because I was having such a hard time following the steps that I didn't have time to worry about the crowd.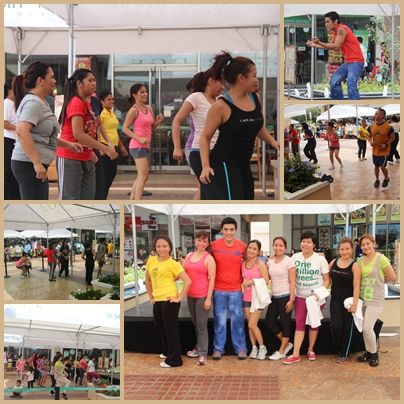 Saturday night was capped by a screening of The Life of Pi in the hotel's lawn. We enjoyed the movie with a delicious spread of sweets from C2. The weather was just perfect that night as it was neither too cold nor too warm. Unfortunately, my little Jade fell asleep before the movie was halfway thru so we didn't get to finish the movie. The little boy and his Papa were able to stay longer though.
Summit Ridge offers free yoga and zumba sessions every weekend. The Yoga Session is held at one of the function rooms and is open to all hotel guests. Zumba sessions are held at the Activity Center in the adjacent Promenade. Watching movies under the stars is also something guests can look forward to.
WEEKEND FARE OF HEALTHY DISHES
C2 Classic Cuisine, the hotel's onsite dining facility operated by the Cravings Group, has designed a menu for those craving for healthy food. The Whole Food Power Menu perfectly complements the fitness activities Summit Ridge offers. For dinner, I chose the Roasted Pork Loin with Maple Gravy and my husband had the Grilled Teriyaki Chicken. Both dishes were served with whole wheat pasta and oven stewed ratatouille. We all loved the teriyaki and the pork loin but I found the pasta a bit too dry. Hubby liked it just the way it was but I really could have used more sauce in mine.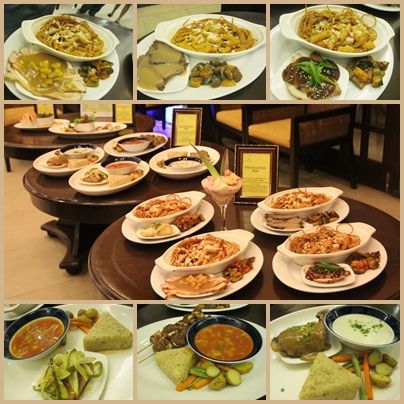 From 10AM to 2PM, C2 offers UNLIMITED soup, salad, and pasta plus bottomless iced tea. This would be a perfect lunch for those who had Zumba or worked out in the gym in the morning.
C2 also offers UNLIMITED cake and coffee. These may not be that healthy for the body but a dose of sweetness once in a while does boost emotional health. So, the sweet toothed girl in me claims that this is also HEALTHY. 🙂
OUR VERDICT
Our little boy calls Summit Ridge "our hotel room" not just because we stayed there all relaxed and comfy for three days but also because of how we were welcomed and treated by the hotel management and staff. Every hotel personnel you meet has a ready smile for the guests. Even hotel manager Pops del Rosario, marketing manager Lisette Arenas, and C2 marketing manager Michelle Villaluna became "Tito Pops", "Tita Lis" and "Tita Mich" to my two little kids. My husband even said that he felt that we were being hosted by friends and not by hotel managers.
Would we go back there? Yes, definitely! Aside from having such a relaxing weekend, we weren't able to swim in their pool which Jade describes as the "cute little pool with a big leaf in it." We promised the kids we'd go swimming the next time we stay there.
Would we recommend it? Yes! The hotel does come with a steep rate but its deluxe accommodations and premium services are well worth the cost. Do take your family or your barkada there this summer. Summit Ridge has a lot in store for its guests this season that telling you about them necessitates another blog post. Read more about Summit Ridge's summer offerings here.