I do believe in fairies! I do! I do!
My four-year-old still pretty much believes in fairies and the power of pixie dusts.  She never tires of dressing up as a fairy and doning those flimsy fairy wings.  It's no wonder she was ecstatic to receive these from Richwell Club.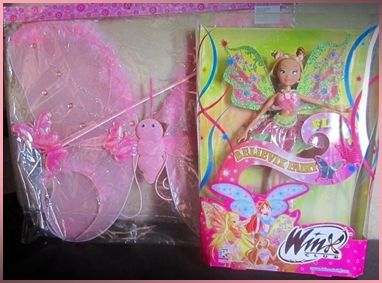 Flora is one of the six Winx fairies in the Believix Dolls collection.  Her shiny glittery fairy wings are detachable and she comes with a butterfly shaped mirror and comb.  My daughter Jade loves to brush her hair and put her own clips on Flora.  She also gushes about how pretty Flora's dress is and how she loves Flora's pink boots.
Here's what my little girl has to say about her new doll:
She has been asking me to get another Believix fairy (actually, she wants all six of them!) because, according to her, Flora is sad because she has no friend and needs another fairy friend to play with. 🙂
When asked if she wants her friends to have a Believix fairy also, she said yes because they'd love to play with the pretty fairies.  So if you have a little daughter who's as enamored with all things pretty, click here to buy Flora online at www.kidscompany.com.ph.  You may also want to check out the new Harmonix and Magical Hair dolls.
***********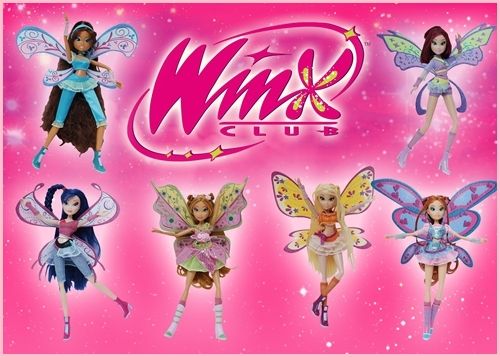 ABOUT WINX
Winx are a group of magical fairies in the mystical dimension of Magix trying to make the grade in fairy school while fighting evil warlocks on the side. Join Bloom, Stella, Flora, Musa, Techna and Layla as they save the world and the last fairy on Earth with the new power called the Believix.
Follow their journey in the Season 4 series of Winx Club every weekday at 4:30 PM on Nickelodeon. And watch these brave fairies in action as they discover new transformations, unlock secrets and go on countless magical adventures together.
Winx merchandise is exclusively distributed by Europlay Distributor Company, Inc. Available at all leading toy stores and department stores nationwide. For more information, call Europlay at telephone numbers 732-5141 to 47 loc 211.