Congratulations to these two lucky moms!
Kindly wait for my email on how to claim your prizes.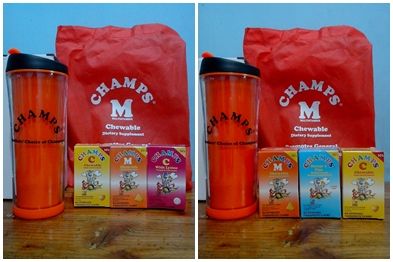 To all those who joined the Champs Giveaway, my heartfelt thanks!!!  Come visit The Tottering Mama again coz we're giving the Man of the House a treat this September.  It's my husband's birth month and he gets to pick the prize for our September Blowout. Watch out for that!
If you haven't subscribed yet, click on the link below to receive FREE email subscription of the Tottering Mama.
Happy Tottering!!!