I know many moms have now managed to tick off items from their Christmas lists. But if you are one of those who have yet to start shopping for presents, here are a few not so ordinary gift ideas for the health and beauty of your loved ones.
Gifts of Beauty
I know we often say that we shouldn't judge any person by the way he or she looks. I do believe this. However, that doesn't mean that we should not care about how WE look at all. I'm not talking spending hours (and a whole ton of cash) on makeup and beauty treatments. I do think that we all should at least have a basic skin regimen to keep our skin healthy. So here are some ideas for giving the Gift of Beauty.
Makeup Sets. If you know someone well enough, you may just know their tastes in makeup nearly as well as they do. You could have a family member who is obsessed with Thin Lizzy's top 5 tried and tested, as one example, or another who insists on MAC products. If that's the case you can confidently put together a makeup set, or buy a premade one from their favorite brand, and surprise them with just how well you know their beauty regime!
Gift Certificates. Having said all this, makeup can be a tricky thing to give as a gift. So are bath gels, lotions, and perfume. Let your loved ones be able to choose the right shade or the right scent for themselves by opting to give them gift certificates from their fave beauty shop.
Salon Treat. It is every woman's wish to be able to have an entire day of pampering (ehem-ehem hubby Jasper!). Treat the ladies you love with a whole day at the spa. Give them a complete package of facial treatment, body scrub and massage, mani-pedi, and hair spa and they won't ever forget how special you made them feel this Christmas.
Skin Care Packs. Bags, clothes, makeup…these are among the most often gifted items during the Christmas season and you can never go wrong with them. From Synergie Skin care online in Australia to different products in Spain, people all over the world have different skin care products on offer, and women love trying new ones! This year, give them something that would make them look beautiful both inside and out. For women my age (proud almost-40 lady here!), the Celeteque Dermoscience Advance Anti-Aging Line is heaven sent. The entire line works on any skin type, even for sensitive ones, and is very effective in making one's skin look years younger. Make the beauty regimen complete by adding some Myra-E's to your gift basket. Especially if you're gifting to a close friend or relative (who are really into skincare routines), skincare products like city beauty invisicrepe body balm could be a blessing.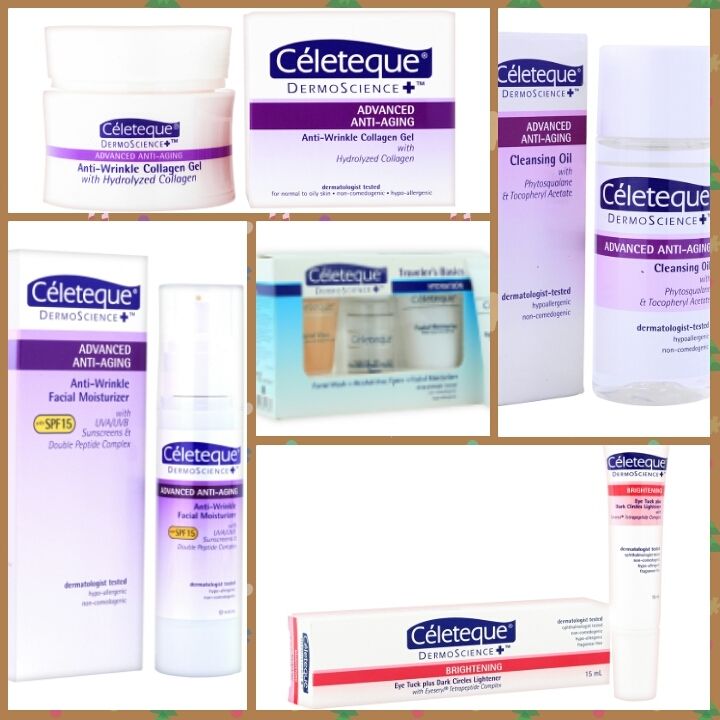 Gift of Health
We may have a slew of beauty products in our vanity table but if we are not healthy, all these would be for naught. Here are some ideas which may seem unusual for gift-giving but are actually very great gifts to give to your loved ones.
Gym Membership. Get your loved ones a jump start on their fitness resolution next year. A gym membership leaves them with no excuse not to exercise anymore. 😉
Health Kit. Who would ever give a basket full of vitamins and health supplements as a gift? Sounds weird, right? But this kind of gift actually shows just how much you care about someone – and it'll definitely be appreciated by the recipient. Unilab has come out with the Handy Health Kit which contains medicines that we all often use including Biogesic, Alaxan, Kremil-S, and Diatabs.