It's Saturday!  Have a #SigeSabado #SigeSaMantsa day with your bulilits with this fun craft idea.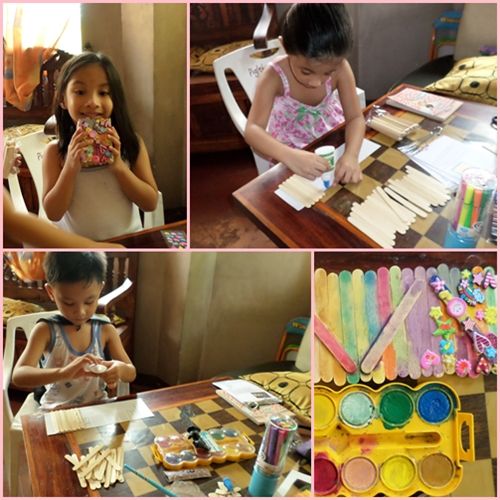 Got a pack of popsicle sticks in your kid's craft box? Whip them out with some paint, glue, paper, and stickers for hours of fun.  Doll house, toy plane, trinket box, picture frame… you'll never run out of things to do with popsicle sticks!  Make something useful and turn them into a pen holder just like we did.
Here's what you'll need:
1 pack of popsicle sticks
paper
paint
glue
stickers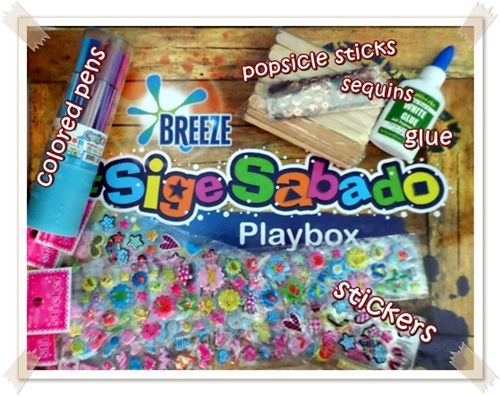 The first thing you need to do is measure the size of the penholder you want to make and count the number of sticks you'll need.  Instead of gluing the sticks side by side, we cut a strip of paper and glued the sticks on it.  The kids glued 24 sticks so when we folded it into a rectangular prism, it had 6 sticks on each side. 4 more popsicle sticks were glued diagonally to reinforce the paper.  You can use any scrap paper for this since this will be hidden inside the pen holder.  To make sure that the sticks are glued well together, we clipped them with pegs until the glue was dry.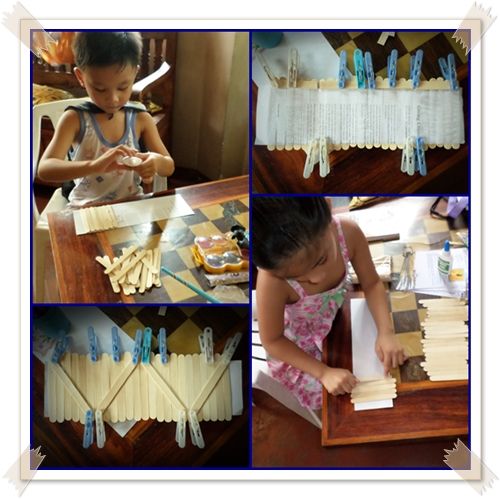 Once the glue is completely dry, decorate the sticks.  The kids decorated the entire length of sticks using colored pens, watercolour, stickers, and sequins.
While waiting for the paint to dry, make the bottom part of the holder using left over popsicle sticks.  Again, we used paper and left an extra inch around the perimeter so we can glue it to the inside part of the pen holder.  With the paint all dry and the bottom ready, we assembled their penholders using glue and pegs to hold them together until the glue dried up.
Creating a penholder is just one of the dozen things you can do with just a single pack of popsicle sticks. It doesn't cost much either. You can get a pack of 100 for just under 50 pesos.  Care to share your craft ideas using these versatile sticks?  We'd love to hear about them so please do share away in the comment section below.