Only a couple of days left before December starts and most homes are now bedecked with holiday trims.   If you still haven't started adding that festive flair to your home or are still on the lookout for decorations to complete your picture perfect Christmas home decor,  do check out Everything About Santa.   Aside from the hordes of Santa Claus figurines and ornaments that are on display all year round, EAS also offers Christmas trees and ornaments, Christmas Villages, Nativity Scenes, Angels and various novelty items.
Whatever you're looking for, EAS would most probably have in its wide selection of holiday decors.  Whether you are looking for a dainty centerpiece or a durable outdoor nativity scene, there are numerous items you can choose from to find the holiday decors that would perfectly suit your taste.
One of my favorites in their collection are the Christmas villages.  Each one includes music and festive lights.  There's no need to worry also about spiking the electric bill because these Christmas villages use LED or fiber optic lights.
Of course, Christmas is really all about the child Jesus, a house would not be complete without a nativity scene.  Whether you want a small nativity scene for your foyer or a big one for your front garden, EAS has one that will surely suit your taste.  Here are some of my favorites in their current selection: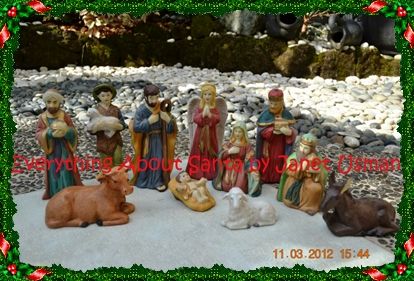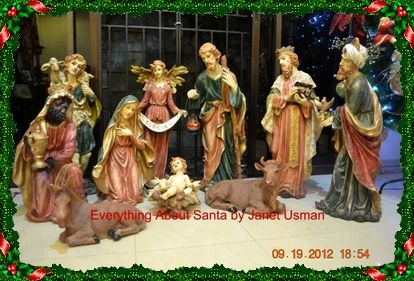 EAS wouldn't be everything about Santa without their assortment of Santa figurines. From Santa plates to Santa candelabras to Santa climbing the chimney, they have the most collection of Santas in the Metro.  And they have Santa all over the house all throughout the year!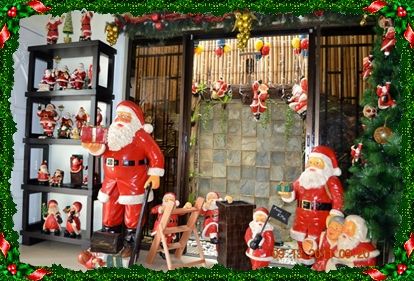 Everything About Santa accepts online orders and ships merchandise through reliable courier service.  Like their FBpage at https://www.facebook.com/everythingaboutsanta to see their current selections.  Better yet, visit their showroom at #11 St. Anne Street, Provident Village, Marikina City to personally see their wondrous assortment of Christmas decors.