The little boy actually sang and danced on stage!  Woo-hoo!  Although this is already his second year in school, this is the first time my little Jakei really performed and not just goofed off in a school program. Of course, we were still witness to his funny antics on stage but this time, he sang and danced also.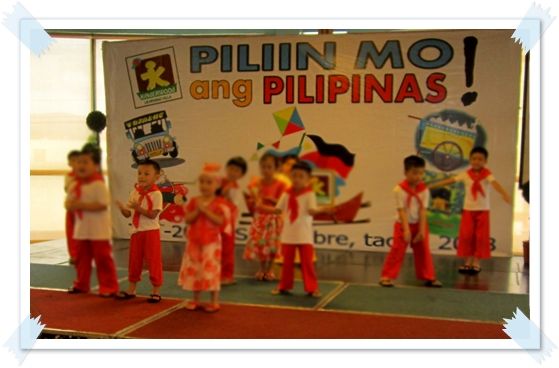 You all know that Jade loves to perform on stage, so it's really no surprise that she was all smiles and full of confidence when it was her turn to dance on stage.
Hopefully, I'll also someday be able to watch them in a musical recital playing their instrument of choice.  Little Jade is currently asking for violin or guitar lessons so we may enrol her in one this summer.  As for Jakei, perhaps we'll someday get him an electric guitar or a set of drums.