When I started blogging, I couldn't relate to other bloggers when they would post about blogger perks and such.  Blogging then was just a way to share my thoughts and make new friends, albeit just online ones.  After 2 ½ years of blogging, I'm now blessed with a few of these "blogger perks".
You've read about some of the products I've previously received from sponsors and just this month, these were delivered to our house:
Banana Peel Flip Flops for my Jade and I
More of our fave skin care products from our fave skin care brand CETAPHIL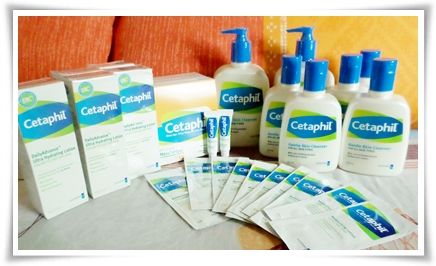 Refreshing drinks from RC and Zesto Philippines
CETAPHIL needs no new review from me since everyone already knows that we've been using their line of products for years.  I'd be sharing some of my new loot though so watch out for another Cetaphil Giveaway!
My little girl and I have been using our Banana Peel Flip Flops for about two weeks now. She even used hers during a school program where she danced several songs.  Expect our review before the week ends. (Click here for to read the review)
With the blogger perks I enjoy getting, it looks like blogging is going to be part of my life for a loooong time. I'm really thankful for these blessings that I am able to get by working hard to keep my blog informative and engaging.  More than that, I am thankful that I am able to share these blessings to others as well.