I am envious! So very green with envy.  I envy the youth of today whose lives are made more convenient with all the advances in technology.  I envy them for the vast opportunities they have to make their lives better.  What triggered this feeling?  A tour and an orientation of a school which I found sooooo amazing.  It made me want to wish that I were born several years later.
So, what's the school that made me want to wish I were a teenager again?  iACADEMY!
Aside from being the official partner school of Project Runway Philippines, here are the reasons why iACADEMY has me yearning to go back to the future.  These are also what sets them apart from other institutions:
iAcademy Offers SPECIALIZED COURSES
iACADEMY produces not just graduates but specialists in their own fields.  In iACADEMY, students do not just earn a degree in Computer Science, they become specialists in Software Engineering. Graduates from their School of Business start their careers armed with specializations in Financial Management or Marketing and Advertising.
SCHOOL OF COMPUTING

BS Computer Science with specialization in Software Engineering
BS Game Development with Specialization in Game Programming and Design
BS Information Technology with Specialization in Web Development

SCHOOL OF BUSINESS

BS Business Administration with Specialization in Financial Management
BS Business Administration with Specialization in Marketing and Advertising

SCHOOL OF DESIGN

BS in Animation
BA in Multimedia Arts and Design
BA in Fashion Design and Technology
Students learn from INDUSTRY PRACTITIONERS
Centuries ago, people honed their crafts under the tutelage of artisans.  They would train for years under highly-skilled masters until they have mastered the craft themselves. This tradition of learning was what came to mind when Mr. Mitch Andaya, VP for Academics, narrated how they strove to invite professionals to teach their courses. Doing this addressed the mismatch between the skills of graduates and the needs of businesses.
iACADEMY students do not just learn from the textbook but are made aware of the practical applications in the real world.
Having practicing professionals in their faculty was also one of the reasons why they chose the Central Business District of Makati as their location. By bringing the school closer to where professionals worked, it was easier for them to accept teaching positions.
STATE-OF-THE-ART EQUIPMENT Facilitates Better Learning and Honing of Skills
I personally saw the labs in iACADEMY and was impressed with the state-of-the-art equipment iACADEMY provides for their students. With the latest computers and most up-to-date software, students can best hone their skills in the field of Computing and Design.
MAC Lab. One room holds more than a dozen MACs which students can use for school work.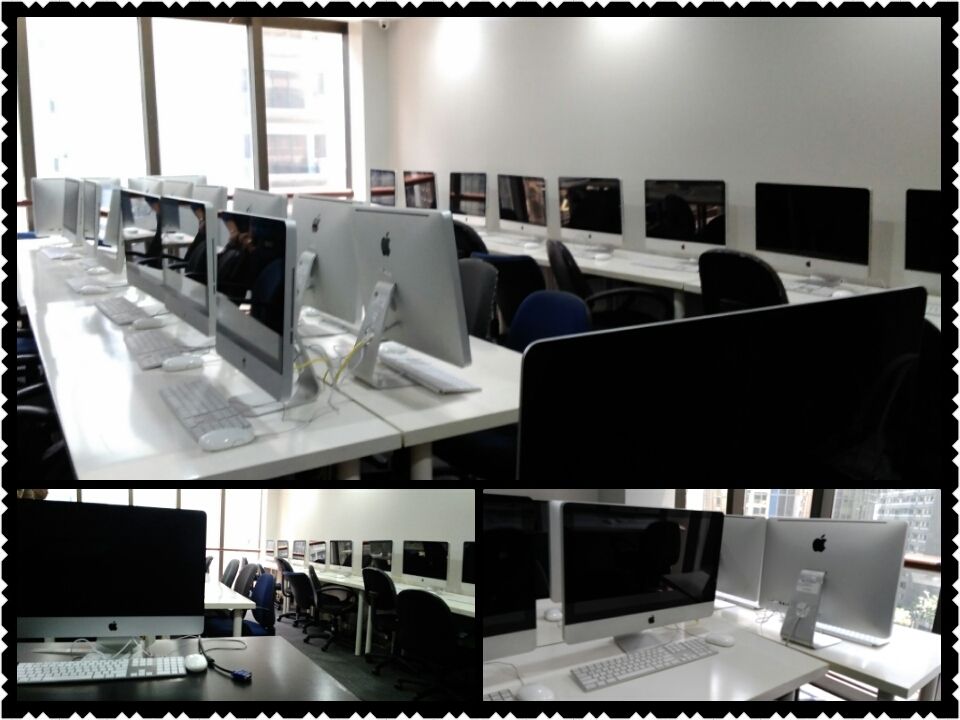 WACOM and CINTIQ labs.  iACADEMY is an official Wacom training partner.  As such, they have laboratories equipped with the latest Wacom units.  There's also a laboratory with 15 units of Cintiq computers for design students.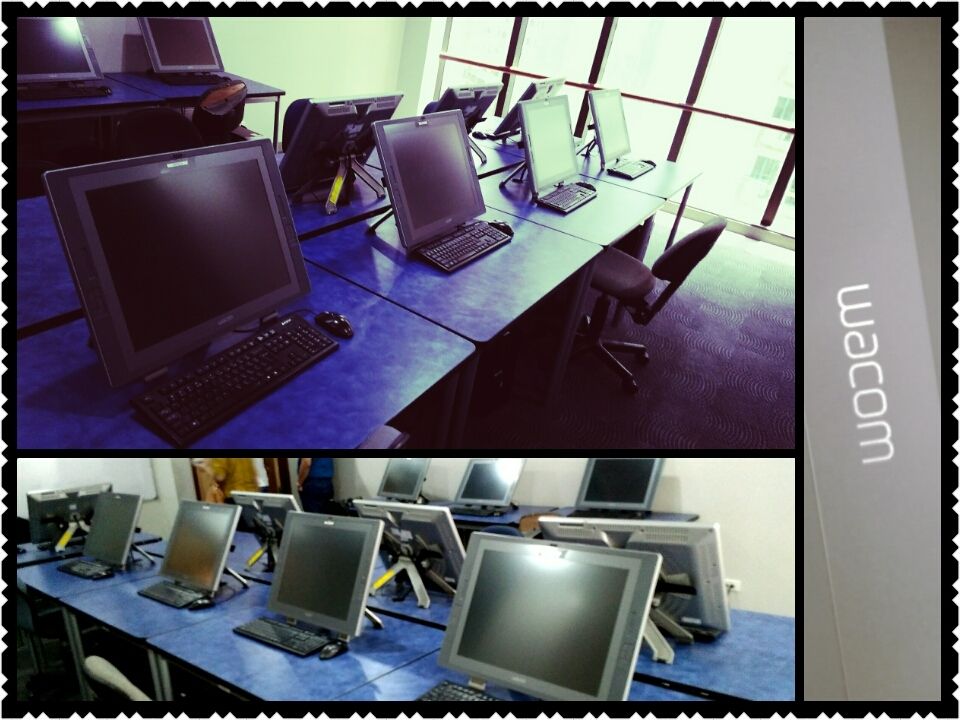 Drawing Lab.  These Lightboxes may seem like ancient artifacts compared to the Cintiqs, they are still integral equipment in iACADEMY's Animation Program. Although everything now can be rendered digitally, students are still taught the traditional way of drawing animations from scratch.  This mastery of basic skills would help develop their skills in digital art.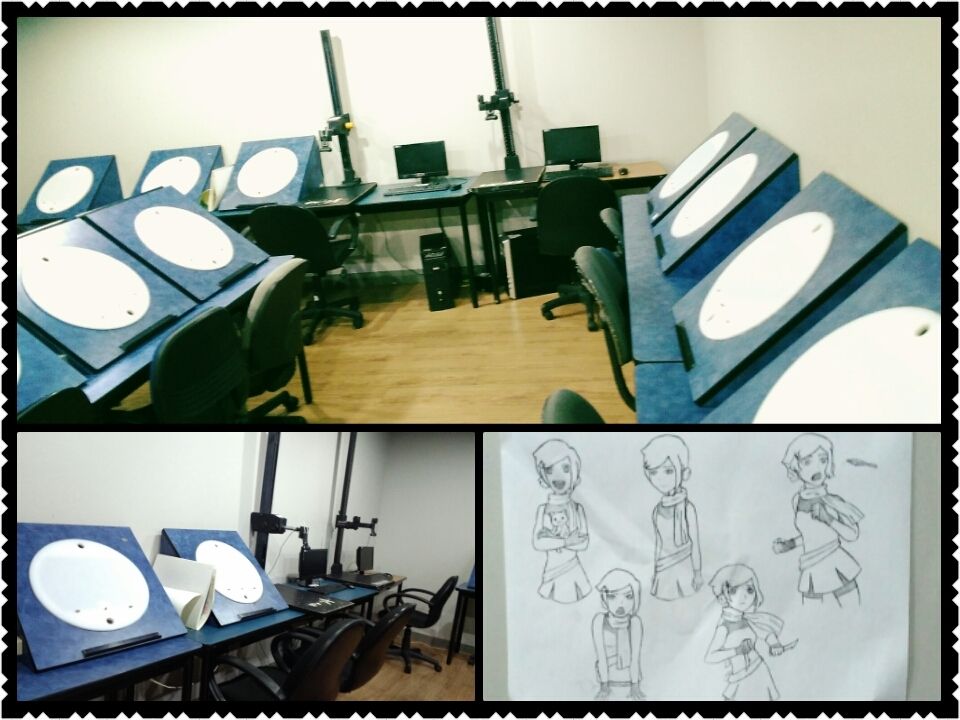 Fashion Design and Sewing Room.  Decades ago, fashion design was just something you pursued after graduating from a "proper" degree.  Well, times have changed.  iACADEMY provides those who dream of making a name in the fashion world an environment where their creativity can be nurtured.  Students use the latest sewing equipment and design software to further their skills.
Students go through a more EFFECTIVE INTERNSHIP PROGRAM
Another thing that sets iACADEMY apart from other colleges is their 960-hour long Internship Program. In most schools, students are just required a maximum of 200-300 hours which is not enough for them to put their training into practice. By increasing the internship hours required, iACADEMY ensures that their students become well-trained and have actual work experience.  For 2 full trimesters, iACADEMY students become full time interns in over 150 internship partners including IBM, McCann Erickson, Coca-Cola, Nestle, and Microsoft.
"iACADEMY institutionalized an extensive internship program that really focuses on the student's talents and exposes them to the demands of the job. This ensures relevant training in the field that lets them stand out as fresh graduates."

∼Mitch Andaya, VP for Academics∼
iAcademy is READY FOR THE K-12 PROGRAM
My kids are still in the primary grade levels so we wouldn't have to worry about where to enrol them for their Senior High School years. However, I do have friends whose children will have to go to SHS when it is implemented in SY 2016-17.  Among their worries is the difficulty of finding schools which are equipped for SHS.
iACADEMY is more than ready to accommodate Senior High School students.  Their SHS Program is focused on the school's core competencies in Computing, Business, and Design. They are now offering 3 tracks which will can equip students with the creative and technical expertise to excel in their chosen fields.
ACADEMIC TRACKS

General Academics
Humanities and Social Science
Accountancy Business and Management

TECHNICAL VOCATIONAL TRACKS

Software Development
Animation
Fashion Design
Web Development

ART & DESIGN TRACK
Choosing the right school is essential in excelling in one's future career.  As parents, let us guide our children in choosing the school that will fuel their passion, equip them with the skills they need to succeed, and bring out the best in them.
######
iACADEMY is located at the iACADEMY Plaza, 324 Sen. Gil Puyat Ave, Makati City. For more information, call (02)889-7777, visit their website www.iacademy.edu.ph, or follow them in the following social media accounts: