Parties for children are often much different than they are for parents. Instead of just meandering and interacting with others while holding a drink, kids love to delve right in and play. So, why not make holiday parties something the little ones can get into? In the grand scheme of things, it really doesn't take a lot to engage a child. For example, official cornhole boards may keep their attention for hours on end.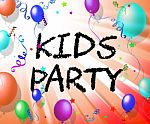 Fun and Games
Adding fun and games to any party makes it a memorable experience. When setting things up for the kids, simple games can turn into intriguing activities. As long as you can stay true to the holiday in question, games can be quite easy to organize. For instance, a bucket of pumpkin innards with a prize at the bottom could be a fun and disgusting game of "Hide and Seek" when a child's eyes are blind folded. Obviously, this is one you'd want to reserve for Halloween.
The main thing to understand about children when it comes to games is that they are easy to please. As long as the game isn't too difficult, a child could be enthralled for hours.
Arts and Crafts
A lot of parents host a party with arts and crafts the kids can do on their own. Most of the time, this can be done without spending a great deal of money. However, things could get a little messy with arts & crafts, so look for a bulk provider of paper hand towels so that you are well-stocked; you should be able to act quickly to grab one and clean up any spills that may happen! Perhaps your little guests could make their own snow-people with a bag of cotton balls and dollar-store stickers during the winter holidays. Maybe you could help the kids make animals out of pine cones you find in the yard during Thanksgiving.
Arts and crafts can be an excellent way to engage a child's imagination while giving them a chance to build something on their own. As a result, these crafts often find themselves in keep-sake boxes of parents for decades on end.
Prizes and Rewards
Giving out prizes and rewards doesn't have to be an expensive project. Remember, kids are easy to please. Most of them would be happy with little plastic trophies from the dollar store. At any rate, prizes and rewards can also be beneficial for the child's social development. Winning something can inspire confidence within the little one, which can be a boost to self-esteem as well as social interaction. As simple as it may sound, something as small as a fifty-cent prize could be more impressionable than you might think.
The more engaging the party is for children, the more control you retain of the experience. Having a structured layout for activities will help reduce the chaos and mayhem that may ensue.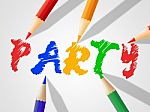 Images by Stuart Miles from FreeDigitalPhotos.net