And just like that another summer is over!   It has been almost three weeks since my li'l girl's theatre class ended and I'm still catching up with summer house cleaning.  Spending three days in a week as my little girl's PA during her classes at the Trumpets Playshop was extremely tiring but knowing that she loved every minute she spent there is exceedingly gratifying.
Through Children's Theater, kids age 4 – 6 years old learn to appreciate their God-given talents and to use them properly.  They are taught the basic elements of music, dance, and drama through fun and creative ways.  Kids are also inspired to always give their best to God.
Trumpets Playshop 2014 started on April 7 and ended with the Showcase on May 17.   That's sixteen 1.5-hr sessions and a 1-hr technical rehearsal culminating in a showcase at the RCBC Theatre.  We shelled a total of P8,200 (excluding transpo and food expenses) for the workshop fee (P5,800), the costume (P1,200), the recital fee (P900), and the yearbook (P400).  That's really no small amount for us but my husband allotted funds for it because he knows how our little Jade enjoys performing.  Besides, the joy of seeing your child happily performing on the "big" stage IS PRICELESS!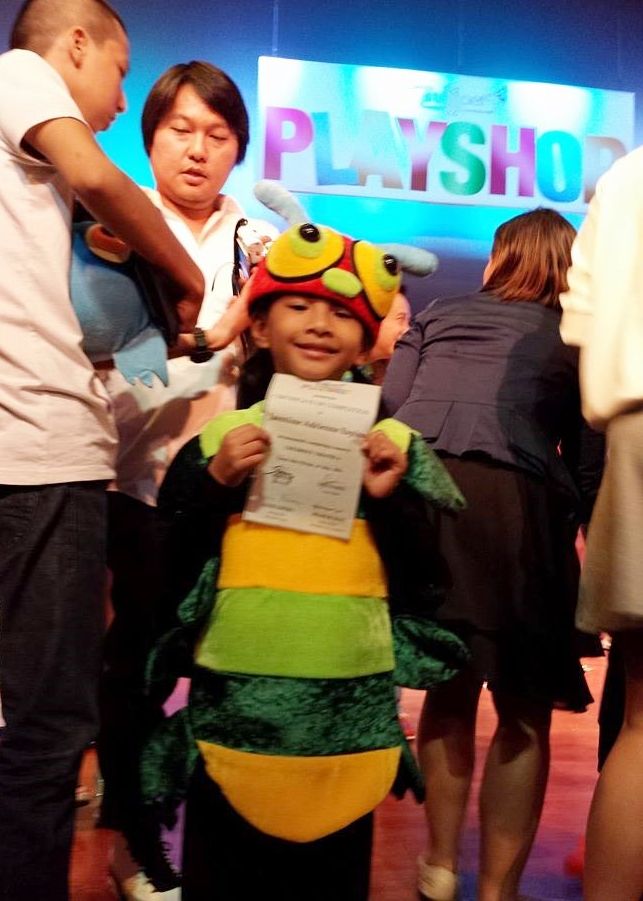 Here are some of the pics from their showcase this year, A Summer's Tale: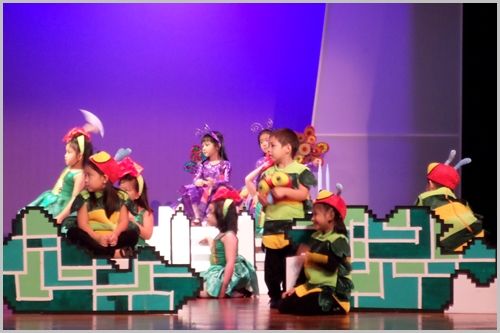 Are we going to enrol her again in Trumpets Playshop next summer? Yes! Never mind the thrice a week commute under the heat of the summer sun or the huge dent in our budget;   Our little thespian loves to perform and we love watching her have fun on stage.  🙂 Watch the videos here.